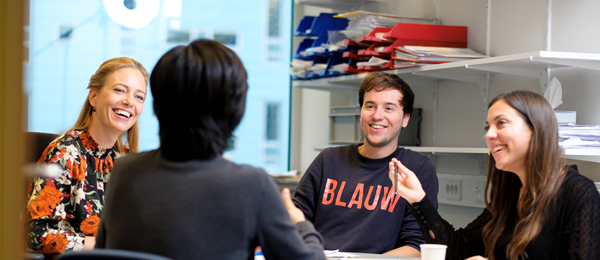 Postdoc Bioinformatics - mRNA translation in cancer immunotherapy
Function description
Function Description
In the research group of Reuven Agami at the division of Oncogenomics at the Netherlands Cancer Institute in Amsterdam, we are interested in identifying novel cellular vulnerabilities that can be exploited for cancer therapies. For this purpose, we develop innovative genomic and functional genetic tools and combine biochemical and bioinformatics tools to get novel insights into important molecular events. In recent years, we have studied the impact of various amino acid shortages on mRNA translation. This research line led us to discover a surprising effect of amino acid shortages on protein production. We showed that these treatments stimulate cancer cells to produce aberrant proteins by ribosomal frameshifting and codon reassignments (Bartok et al., Nature 2021; Champagne et al., Mol. Cel. 2022; Pataskar et al., Nature 2022). Outstanding questions to interrogate are: what is the impact of these defective protein products on cell phenotype, how are they regulated, and how can we utilize them for cancer therapies? Therefore, follow-up projects comprise the development and usage of several computational approaches. The lab is well-equipped with computational resources, including five powerful high-performance servers and a computational resource from the Dutch government.

Responsibilities
We are looking for a candidate to establish an independent research line studying the impact of amino acid shortages in cancer. In this context, the applicant will be responsible for the analysis and further development of bioinformatics pipelines to examine datasets of Ribo-seq, DNAseq, RNA-seq, and mass spectrometry. Apart from this, the applicant can incorporate in-house and external resources to develop predictive models of defective protein production. We expect the successful applicant to have direct interactions with other computational and experimental researchers, to supervise PhD and undergraduate students, and finally, to be involved in the writing of scientific papers, project reports, and grant applications.
Job requirements
Job Requirements
The Agami lab seeks to recruit an ambitious bioinformatics Postdoc with a strong background in large-scale data analysis and a strong commitment to science.
In particular, we seek candidates with the following computational skills;
1. Experience with analyzing proteomics datasets (protein expression, phosphoproteomics etc).
2. Experience with analyzing genomics (RNA-seq, Ribo-seq, CRISPR-screening) datasets.
3. Proficient in R, and at least one of the following programming languages; PERL and Python.
4. Experience with high-performance computing and proficiency in UNIX and BASH scripting.

Furthermore, general knowledge of cancer biology and functional genetics tools is advantageous. We expect the candidate to be highly motivated, creative, and able to work in a team. Apart from being a true team player, we expect the candidate to exhibit a high degree of independence, have a problem-solving attitude, and have strong analytical and technical abilities in addition to excellent communication and presentation skills.
Compensation
The gross salary per month for our PhD will range from €4.324 ,- to a maximum of €4.842 ,- according to the standard PhD scales. The terms of employment will be in accordance with the Collective Labor Agreement for Hospitals. In addition you will receive a fixed end-of-year bonus (8,33%) and you will receive 8,33% holiday pay.
Your travel expenses will be reimbursed at € 0,19 per km. Free parking at the Antoni van Leeuwenhoek is also part of the package. Personnel is stimulated to use public transport and bicycle and therefore we offer an interesting arrangement for bikers and/or discount on the NS-business card.
Interested?
For further information and addresses, visit our website (
https://www.nki.nl/divisions/oncogenomics/agami-r-group/
) or contact Reuven Agami at
r.agami@nki.nl
.
The NKI values diversity and is committed to creating an inclusive work environment that stimulates the best in each individual. Applications of all individuals are welcomed regardless of age, ancestry, religion, disability, distance from the labor market, sexual orientation or gender identity.
Details
Hours per week:

36

Salary level:

PhD-scale
Reuven Agami
Group leader