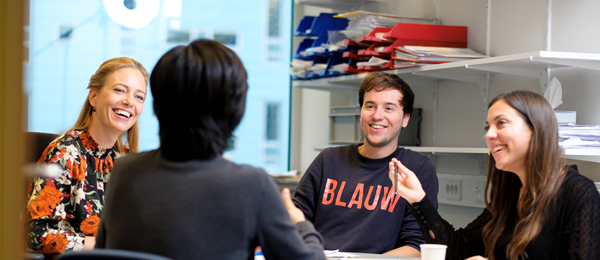 System engineers/administrators for Research High-Performance Computing
Function description
The Netherlands Cancer Institute (NKI) in Amsterdam is a Comprehensive Cancer Centre combining a hospital and research laboratories in a single independent organization. The Research High-Performance Computing (RHPC) facility is responsible for supporting cutting-edge basic and translational research in all research departments. The RHPC proactively provides advanced computational solutions to researchers working with genomics and proteomics big data, single particle cryo-electron microscopy (cryo-EM), as well as medical and basic research applications of artificial intelligence and machine learning methods. The facility focuses on supporting a variety of scientific applications in a flexible and evolving environment.

You will maintain all hardware, including servers oriented towards CPU and GPU applications, storage, backup and web services. You will also maintain the network and security in close collaboration with the central IT group of NKI-AvL. Responsibilities include monitoring hardware usage and behavior, regular maintenance upgrades of the operating systems, as well as installing and maintaining a limited selection of scientific software. We expect you to help with and advice in selecting and deploying new hardware and hardware upgrades, manage user accounts, monitor system usage, and pro-actively improve the reliability, usability, and performance of RHPC setup.

Project
The Research High-Performance Computing (RHPC) facility, an independent and state-of-the-art computing facility to support cutting-edge basic and translational research in cancer at the Netherlands Cancer Institute. Currently, the RHPC operates around seventy high-end servers and workstation, including 1,850 CPU cores, 90 GPUs, 6 Pb of storage, and has 280 active users.

Team
We are looking to renew the small team that manages the operations of the RHPC with the help of an engaged small core group of scientists. The team has its own office in the Division of Biochemistry, a lively environment with young scientists and other experts. The team interacts directly with scientists from all research departments who actively use high-end computing in their research, and there are many opportunities for learning and social interactions.

NKI
Our research institute accommodates 650 scientists and scientific support personnel from more than 45 different countries. Research discussions, lectures and seminars in English and a large number of Dutch and non-Dutch postdocs, students and staff members contribute to the stimulating and international atmosphere of the Institute. We offer an inspiring and interactive research environment, state-of-the-art facilities, training, a competitive salary (including possibilities for tax-reduction) and housing facilities in the vicinity of the Institute. The Institute is located close to the city centre of Amsterdam and the international Schiphol airport.
Job requirements
We are looking for enthusiastic, skilled, and proactive computer system administrators with the following skills:
Experience or relevant training in system engineering/administration in a Linux environment.
Experience in hardware selection, deployment, and maintenance.
Excellent communication skills in English and ideally also Dutch.
Pro-active attitude towards finding new solutions in an scientific environment.
An active interest in scientific high-performance computing.
A professional attitude and training towards data safety procedures.
Enthusiasm for supporting excellent science.
Ability to communicate and provide solutions to experienced users.
Compensation
The appointment will initially be for a fixed time with the possibility to later offer an open-end contract. The gross salary per month will range from € 3,115 to € 4,391 depending on your previous work experience. The working hours can be 24-36 per week; part-time working from home is possible. The terms of employment will be in accordance with the CAO Ziekenhuizen (Collective Labour Agreement for Hospitals).
Your travel expenses will be reimbursed at € 0,19 per km. Free parking at the Antoni van Leeuwenhoek is also part of the package. Personnel is stimulated to use public transport and bicycle and therefore we offer an interesting arrangement for bikers and/or discount on the NS-business card.
For more information in regards to the secondary conditions, please visit our website:
https://www.nki.nl/careers-study/how-to-apply/
.
Interested?
For further information about this position please contact Anastassis Perrakis via e-mail. Please send in your application via our website and attach your resume and letter of interest.
The deadline for this position is
25 February 2023.
The NKI values diversity and is committed to creating an inclusive work environment that stimulates the best in each individual. Applications of all individuals are welcomed regardless of age, ancestry, religion, disability, distance from the labor market, sexual orientation or gender identity.
Acquisition for this vacancy is not appreciated.
Details
Closing date:

25-02-2023

Hours per week:

24-36u p/wk

Salary level:

Conform CAO Ziekenhuizen
Nastassja Drenthe
Recruiter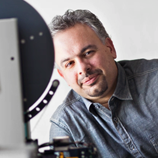 Anastassis Perrakis
Senior Groepsleider