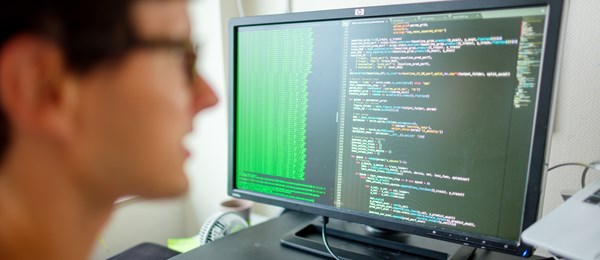 Software Engineer for Department of Radiotherapy
Function description
Cancer is the second leading cause of death worldwide. Radiation therapy (RT) is one of the mainstays of cancer treatment, where approximately 50% of cancer patients receive RT in the management of their disease. RT uses ionizing radiation to kill tumor cells. Surrounding healthy tissue, however, is may also be damaged by radiation.

To improve the accuracy of RT and thus minimize exposure to healthy tissue, image guided adaptive radiotherapy aims visualize the anatomy of the patient during each treatment fraction and adapt the treatment accordingly. The image quality of in room computed tomography scans (CT), however, is inferior to diagnostic image quality limiting the potential of adaptive radiotherapy.

In this project we aim to develop algorithms to improve in room image quality. To that end, we will emulate the acquisition process through Monte Carlo simulations that incorporates the physics of X-ray interactions with human tissues. Subsequently, we will train algorithms based on deep neural networks to reconstruct high quality scans.

Job description
As a software engineer you will develop the infrastructure to run the Monte Carlo code on a distributed computer network consisting of many mobile phones. You will optimize processing time, data compression, encryption and minimize data up and download requirements. You will work in a multi-disciplinary team of software engineers, physicists, AI experts and radiation oncologists
Job requirements
We are looking for an excellent and motivated software developer with the following profile:
You are a software developer with excellent programming skills;

You have experience with C and C++;

Academic degree in the field of e.g. computer science, physics, or mathematics;
Knowledge of Monte-Carlo simulation, distributed computing and ARM processors is a plus;

You can work in a multidisciplinary team but are also able to work independently;
You pay close attention to details and adhere to coding standards;

You master the English language well spoken and written;
Your experience should be evident from your GitHub account.
Compensation
With the innovation and growth our organization has planned for the coming years, your personal development and growth are also central. Of course we are open to initiatives that support the development of both yourself and our department.
The terms of employment will be initially for a period of 1 year. The gross salary will range between € 2.882,- and € 4.227,- per month for a fulltime position. The terms of employment will be in accordance with FWG 55 of the CAO Ziekenhuizen (Collective Labor Agreement of Hospitals). In addition you will receive a fixed end-of-year bonus in December (8,33%) and in May you will receive 8,33% holiday pay. Amsterdam is a very livable city with many cultural amenities. The institute is located within a 20 minute tram or bicycle ride from the center of Amsterdam and within 20 minutes from Schiphol airport by car, bus or bicycle.
Interested?
Please apply before the 4
th
of July 2021.
For further information please contact Jonas Teuwen (
j.teuwen@nki.nl
) junior group leader or Jan-Jakob Sonke, Group leader (
j.sonke@nki.nl
)
How to apply?
Please send your application in via our website, applications sent directly to e-mail will not be processed. Furthermore we would like to receive 1 single PDF file with all documents listed below:
A motivation letter that explains why you are interested in our vacancy and joining our team;
Curriculum vitae;
The names and contact addresses of at least two references.
An assessment may be part of the recruitment process.
The NKI values diversity and is committed to creating an inclusive work environment that stimulates the best in each individual. Applications of all individuals are welcomed regardless of age, ancestry, religion, disability, distance from the labor market, sexual orientation or gender identity.
Acquisition for this vacancy is not appreciated.
Details
Closing date:

04-07-2021

Hours per week:

36

Salary level:

FWG 55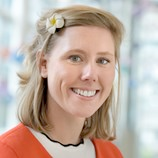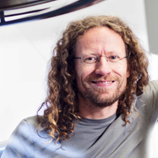 Jan-Jakob Sonke
Group leader