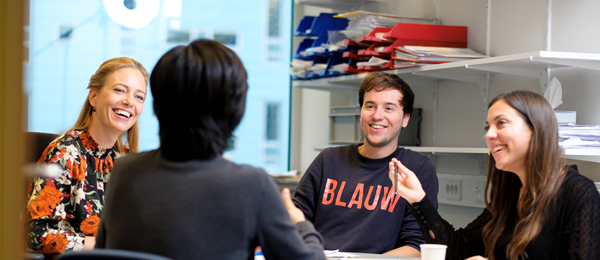 Function description
You work in a team of software engineers, physicists, researchers, doctors and radiotherapy technicians. You play a key role in the development of software for processing of medical images. Practical aspects such as speed and reliability of the developed software are of great importance.

The Netherlands Cancer Institute, with the specialized care of the Antoni van Leeuwenhoek Hospital, has a leading position in the development of advanced radiation techniques, which are often developed from a variety of research projects. In these projects, 2-, 3-, or 4-dimensional images are obtained before, during, or after radiotherapy treatment. As an enthusiastic software developer you will play a central role in the development of software for processing of these digital images. The aim is to build an integrated software platform for use within the hospital as well as within the system of our industrial partner.
Job requirements
You are a skilled and enthusiastic software developer.
When the challenge appeals to you and you recognize yourself in the following conditions, we invite you gladly for an interview!
You are a software developer and have an academic degree in the field of e.g. computer science, physics, or mathematics
You have experience with object-oriented programming
Knowledge of C/C++, Python and C# is a plus
You have demonstrable experience in developing software, not necessarily in a medical setting
You are able to translate the demands from research, clinic and industry to a general purpose system
You can work in a multidisciplinary team but are also able to work independently
You pay close attention to details
You master the English language well spoken and written
Compensation
With the innovation and growth our organization has planned for the coming years, your personal development and growth are also central. Of course, we are open to initiatives that support the development of both yourself and our department.
The employment will initially be a 1-year contract, with the possibility to receive a contract for an indefinite period of time. The gross salary will range between € 2.759,- and € 4.391,- per month for a fulltime position. The terms of employment will be in accordance with FWG 50 or FWG 55 of the CAO Ziekenhuizen (Collective Labor Agreement of Hospitals). In addition you will receive a fixed end-of-year bonus in December (8,33%) and in May you will receive 8,33% holiday pay. Amsterdam is a very livable city with many cultural amenities. The institute is located within a 20 minute tram or bicycle ride from the center of Amsterdam and within 20 minutes from Schiphol airport by car, bus or bicycle.
Interested?
For further information about the position please contact Lennert Ploeger, Senior System Developer RT, email
l.ploeger@nki.nl
The NKI values diversity and is committed to creating an inclusive work environment that stimulates the best in each individual. Applications of all individuals are welcomed regardless of age, ancestry, religion, disability, distance from the labor market, sexual orientation or gender identity.
Acquisition for this vacancy is not appreciated.
Details
Hours per week:

36

Salary level:

FWG 55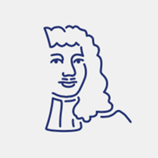 Lennert Ploeger
Clinical system developer