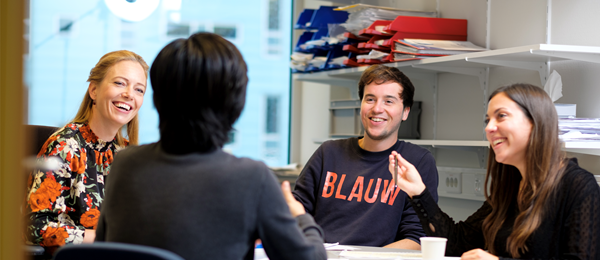 Senior Manager clinical trial contracts
Function description
The number of clinical academic research projects within the Netherlands Cancer Institute - Antoni van Leeuwenhoek hospital (NKI-AVL) has seen strong growth in the last couple of years. The institute collaborates closely with other research institutes, hospitals, funding bodies and pharmaceutical companies in the areas of fundamental and applied cancer research.
The Technology Transfer Office (TTO) of NKI-AVL supports both clinicians and fundamental cancer research scientists in setting up such collaborations and to formalize these through entering into collaborative research contracts.

As both the number and the complexity of clinical trials increase, we are looking to strengthen the current team of 6 clinical trial contract managers with a senior position. The Senior Manager Clinical Trial contracts will him/herself lead negotiations of Clinical Trial Agreements (CTA), including associated budgets. In addition to managing the contractual obligations under active CTAs, the Senior Manager Clinical Trial contracts will also act as team lead for the Clinical Trial Contracts team within the TTO and as the internal and external interface for clinicians, pharmaceutical companies, CROs, clinical project managers and others.

As team lead, you will be expected to coach and support your team members on content where needed (e.g. ensure continued professional development), but managerial tasks are limited due to the fact that most such tasks are performed by the head of the TTO, to whom this position reports.

The Senior Manager Clinical Trial contracts will be involved in national and international collaborative structures relevant to clinical research and will need to build up and expand a network within this environment.

Job requirements
We look for an enthusiastic colleague with university-level education and work experience and who is very familiar with clinical research in an academic hospital environment.
The candidate should be able to demonstrate extensive, hands-on experience with negotiating, drafting and reviewing Clinical Trial Agreements. A pragmatic and solution-oriented work attitude is desired in tackling contractual problems, while at all times considering the good long-term relationship with our partners. Decisiveness and flexibility are essential for fulfilling this role. In addition, you are expected to be an excellent communicator and have an entrepreneurial mindset.

Compensation
With the innovation and growth that the Netherlands Cancer Institute – Antoni van Leeuwenhoek is set to undergo in the coming years, we wish to put your development center stage. We are open to making initiatives possible that will support your personal development and that of your team as a whole.
The position is offered initially as a fixed term, one year contract, but will be converted to an open-ended contract subject to mutual satisfaction after the first year.
Your salary will be according to the Dutch Collective Labour Agreement for Hospitals, which for this role is appraised at level FWG 65. Depending on your previous experience, your salary will range between € 3.774 and € 5.620 gross per month for a 36-hour week. In addition, a holiday allowance of 8,33% and an 8,33% end-of-year payment will form part of your remuneration package. Other benefits afforded by the Collective Labor Agreement also apply.
Contact information
More information?
For more information about this position, please contact Koen Verhoef (Head of TTO), mail:
k.verhoef@nki.nl
). For questions relating to the recruitment procedure, please contact Arjen Biesterveld, recruiter, via 020-5122897.
Details
Full time:

Yes

Hours per week:

32-36u p/wk

Salary level:

FWG 65

Education level:

WO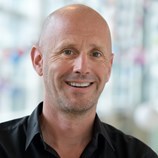 Arjen Biesterveld
Recruiter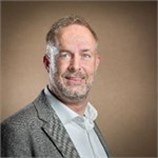 Koen Verhoef
Manager Technology Transfer Office