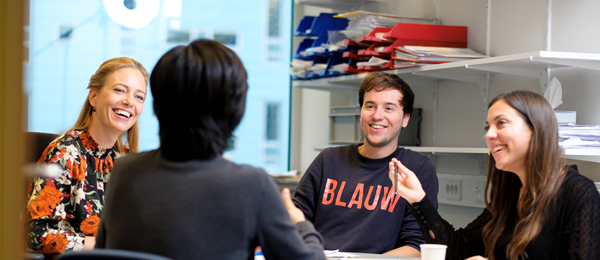 Scientist (Senior) Analytical Development Cellular Therapies
Function description
The (Senior) Scientist Cellular Therapies will join the Quality Control (QC) laboratory of the Hospital Pharmacy of the Netherlands Cancer Institute. Our work and research are focused on the development of fit for purpose cellular assays to characterize T cell Advanced Therapy Medicinal Products (ATMPs) and assays for QC testing of these cellular drug products. The QC laboratory works in close collaboration with the production department of the Hospital Pharmacy (BioTherapeutics Unit, BTU) where the cellular drug products are manufactured, and the division of Molecular Oncology & Immunology (group of John Haanen), involved in the development and clinical application of novel cellular products.

Role description
Adoptive cell transfer (ACT) of autologous T cell products is a novel treatment option for cancer patients. Recent developments in the CAR-T cell field have demonstrated the potential of ACT in patients with hematological malignancies. In the field of solid oncology, adoptive cell therapy with Tumor Infiltrating Lymphocytes (TIL) is successfully being applied in patients with metastatic melanoma, and trials testing the feasibility of TIL, CAR-T and T-cell receptor (TCR)-engineered T cell products are ongoing for different cancer types. In our institute, we have an active ACT program, including a phase III randomized controlled clinical trial with TIL in patients with metastatic melanoma, we finalized a phase Ib/II study with TCR-engineered T cells for patients with metastatic melanoma and we are currently bringing two novel types of fully personalized, neo-antigen directed, TCR-engineered T cell therapy towards clinical application. As such, NKI is one of the few centers in Europe with ample experience with ACT and is currently playing a leading role in this field of research. We aim to further develop and expand this ACT program over the next years within the NKI/AVL Center for Cellular Therapy.

Recently, the Dutch Cancer Society (KWF Kankerbestrijding) funded a large infrastructural project aiming at the development of a Dutch platform for cancer-specific ATMP Research to ensure harmonized development, clinical testing and sustained patient access (DARE-NL). As leader of the DARE-NL work package on QC harmonization and assay development, we are expanding our QC laboratory to develop state-of-the-art assays for the characterization and QC analysis of cellular drug products according to Good Manufacturing and Good Laboratory Practice (GMP/GLP) and to harmonize between academic ATMP production centers. Therefore, we are looking for a (Senior) Scientist within the QC department who will be responsible for the development, validation and performance of assays for identification (Flow cytometry (FACS), sequencing), sterility (BacT/Alert, Endosafe, qPCR), potency (ELISA, FACS, next generation sequencing), and characterization (FACS, next generation sequencing (incl. single cell seq), ddPCR) of T cell products (final release and in process controls). In the future we aim to expand the team with at least one technician who will work together with the (Senior) Scientist Cellular T herapies.

You will be responsible for development, validation design, documentation of the validation (plan, protocol and report), execution of the experiments, analysis of samples, interpretation of data, the identification of appropriate follow up strategies and reporting of these activities. You will also be involved in the development of GMP processes, QC testing methods and clinical trial applications, together with the other members of our multidisciplinary team.


Job requirements
We are looking for a highly motivated and enthusiastic candidate with an interest in assay development and the combination of novel analysis technologies and drug development. If you meet the following requirements and are interested in this position, we invite you to apply:
You have a MSc (with at least 5 years' (practical) experience in QC of cellular therapies) or PhD degree in immunology, molecular biology, or other related fields;
You work accurately and have a great sense of responsibility;
Excellent (Dutch and English) communication skills and the ability to work in a multidisciplinary team (consisting of scientists, pharmacists and technicians) are essential;
You have a flexible and proactive working attitude;
Experience with cell culture and assay development for flow cytometry and/or molecular biology is required;
Experience with Quality Control systems and GMP is required.
Compensation
You will join a dynamic team within the pharmacy department and collaborate with scientists, pharmacists and clinicians within and outside the NKI with expertise in different disciplines. The NKI offers an inspiring and interactive research environment, state-of-the-art facilities, and ample training opportunities. The appointment will be for 4 years. The gross salary for a fulltime appointment depends on previous experience. The terms of employment will be in accordance with the CAO Ziekenhuizen (Collective Labour Agreement for Hospitals).

In addition you will receive a fixed end-of-year bonus in December (8,33%) and in May you will receive 8,33% holiday pay. For more information in regard to the secondary conditions please visit our website: https://www.nki.nl/careers-study/how-to-apply/

Contact information
For further information about the position, please contact Dr. Cynthia Nijenhuis (c.nijenhuis@nki.nl), head of the BioTherapeutics Unit, Dr. Inge Jedema (i.jedema@nki.nl), head of translational cellular therapy, or Dr. Hilde Rosing (h.rosing@nki.nl), teamleader laboratory Hospital Pharmacy.

The NKI values diversity and is committed to creating an inclusive work environment that stimulates the best in each individual. Applications of all individuals are welcomed regardless of age, ancestry, religion, disability, distance from the labor market, sexual orientation or gender identity.

Details
Hours per week:

36

Salary level:

FWG 55
Nastassja Drenthe
Recruiter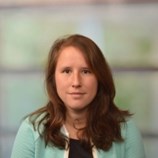 Cynthia Nijenhuis
Head of Biotherapeutics Unit