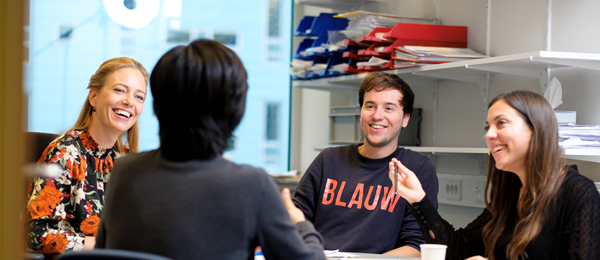 Research technician vacancy
Function description
Are you a team-oriented research technician with an interest in life sciences, molecular biology and cancer research? Would you like to learn and work in a multidisciplinary team in an innovative laboratory environment? And do you want to contribute to issues in the field of molecular mechanisms that play a role in the development of cancer? Then come and work on behalf of Radboud University at the Netherlands Cancer Institute in Amsterdam!

The Radboud Institute for Molecular Life Sciences of the Faculty of Natural Sciences, Mathematics and Computer Science (RIMLS-FNWI) of Radboud University Nijmegen is looking for a research technician. Radboud University will be your employer, but you will perform your work at the Netherlands Cancer Institute in Amsterdam. Here you will conduct both fundamental and applied cancer research. As a research technician, you independently carry out sub-projects and report to the scientific staff. You will make extensive use of omics techniques, such as (interaction) proteomics and next generation sequencing. In addition, you fulfill a role in performing laboratory management tasks, such as monitoring laboratory use, orders, monitoring safety aspects and regular maintenance of equipment. As a research technician you work closely with other researchers and students. You also maintain contacts with colleagues from other departments and services and with suppliers.

Job requirements
You have completed a higher education course in Science/Biochemistry or a related course.
Preferably you have experience in an academic work environment.
You have experience with various molecular biological techniques, for example RNA and DNA isolation, protein biochemistry, electrophoresis, quantitative PCR, Next Generation Sequencing, Mass Spectrometry and cell culture.
You have a good command of the English language, both spoken and written. This is an important requirement because we are a dynamic, internationally oriented lab.
You are motivated to work on fundamental and applied research questions.
You have good communication skills.
Compensation
We are
The Netherlands Cancer Institute offers a stimulating scientific environment in close collaboration with the Antoni van Leeuwenhoek hospital, a hospital dedicated to the treatment of cancer patients. Michiel Vermeulen's new research group at the Netherlands Cancer Institute uses integrative omics technologies to study gene expression and cancer in molecular detail.
We offer
It concerns an employment contract of 0.8 - 1.0 FTE.
Depending on education and the number of years of (relevant) work experience, you will receive a salary of a minimum of € 2,471 and a maximum of € 3,336 gross per month based on a 38-hour working week (salary scale 7).
You receive 8% holiday allowance and 8.3% year-end bonus.
It concerns a temporary employment contract of one year with a view to extension.
You get extra days off with us. With full-time employment, you can choose between 30 or 41 vacation days instead of the statutory 20.
What to know more?
If you have any substantive questions about the position, please contact Michiel Vermeulen, Professor at
michiel.vermeulen@science.ru.nl
.
Practical information and application
You can apply no later than
June 5
, 2023 using the following link:
https://www.academictransfer.com/nl/327527/research-analist-nki/
Address your application letter to Michiel Vermeulen. Fill in the application form and add the following attachments:
A letter of motivation.
Your CV.
The first interviews will take place on Wednesday
14 June
. You preferably start working in August/September 2023.
The NKI values diversity and is committed to creating an inclusive work environment that stimulates the best in each individual. Applications of all individuals are welcomed regardless of age, ancestry, religion, disability, and distance from the labor market, sexual orientation or gender identity.
Acquisition for this vacancy is not appreciated.
Details
Closing date:

05-06-2023

Hours per week:

36

Salary level:

FWG 40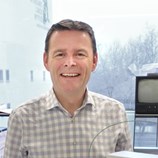 Michiel Vermeulen
Senior Groepsleider RES