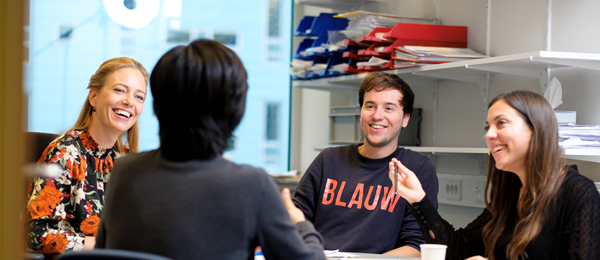 Research Technician - Experimental Genetics (fulltime 36-hours)
Function description
Project information:
Our group applies genetics in human cells to study cell biological processes that are relevant for human disease and cancer. We apply these genetic searches in a global manner to gain insight into the genetic regulatory mechanisms that control human human cells (in particular how genes work together). Furthermore, we apply genetic screens to study specific outstanding questions in biology. When we connect gene(s) to new biological processes diverse studies are initiated to understand the biochemical mechanism and physiological relevance of our findings. Current projects involve the identification of long-sought enzymes in key cell biological processes, the identification of a new metabolic pathway and searches for new signaling pathways.
The Netherlands Cancer Institute has a strong background in basic research, excellent core facilities and offers a highly international and interactive work environment.

Job requirements
We look for a highly motivated person with the ambition to become the main technician in a dynamic international research team. Strong organizational skills and experience in molecular biology are required. Qualification to perform animal experiments (art. 9 / 12 / 13f Dutch law on animal experimentation) is required.


Compensation
You will join an international research team in a stimulating and interactive research environment. The gross salary per month can range from € 2.554,- to € 3.468,- (salary scale 45 according to the Collective Labour Agreement General Hospitals based on proven qualifications). You will be employed for a period of 1 year with the possibility of extension. The terms of employment will be in accordance with the CAO Hospitals. In addition you will receive a fixed end-of-year bonus in December (8,33%) and in May you will receive 8,33% holiday pay. For more information regarding the secondary employment conditions please visit our website: https://www.nki.nl/careers-study/how-to-apply/

Apart from being a specialized institute and hospital with good working conditions and an excellent atmosphere, the NKI-AVL has also been listed in the top 10 of 'Best Employers' in 2021. The NKI values diversity and is committed to creating an inclusive work environment that stimulates the best in each individual. Applications of all individuals are welcomed regardless of age, ancestry, religion, disability, distance from the labor market, sexual orientation or gender identity.

Amsterdam is an attractive place to live and work with many cultural amenities. The institute is located in the city and within 20 minutes from Schiphol airport.

Contact information
Want more information?
For further information about the position please contact Thijn Brummelkamp, tel. +31 20 512 1891, t.brummelkamp@nki.nl

Interested?
Your application letter and resume can be attached to the application form on our website. After dispatch of the form you will receive a reaction as soon as possible.


Details
Hours per week:

36

Salary level:

FWG 45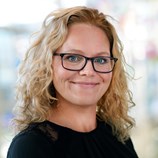 Sabrina Terhaar
Recruitment Assistent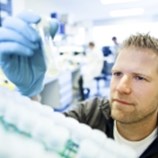 Thijn Brummelkamp
Group leader