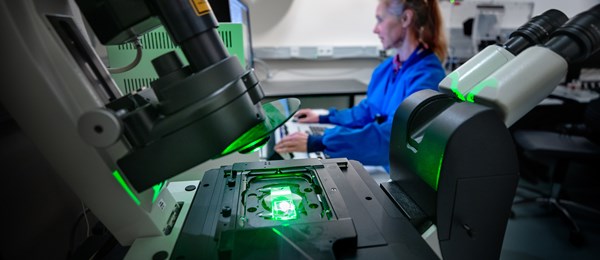 Research Technician - Cancer immunotherapy
Function description
The technician will join the research group of Prof. dr. Christian Blank. The Blank group is part of the Immunology department and has a strong connection to the clinic. The main research focus of the group is in the field of cancer immunotherapy. In this type of cancer treatment, the patient's immune system is stimulated to recognize and kill cancer cells. The last decade, immunotherapy has revolutionized cancer treatment. Unfortunately, so far not all patients benefit to the full potential from such therapies.

In the Blank group we aim to improve immunotherapy by the modulation of the tumor microenvironment. We have developed mouse models of human melanoma in which we are able to test new combination therapies with the goal improve treatment outcome. We try to achieve this by combining new treatments with existing immune therapies, with the aim of directly translating our results into clinical trials for cancer patients.

Job description:
The technician will provide support in the development and application of combination therapies in a preclinical setting. She/he will work closely together with other lab members and core facilities to optimize and apply these methods in human and mouse cells. The technician will be involved in conducting in vitro and in vivo experiments to test combination therapies on immune cells. In addition, the technician will help in facilitating day to day activities of the group by involving in general administrative tasks as well.
Job requirements
We are looking for a highly motivated and enthusiastic technician with a strong interest to translate research discoveries to the clinic. Good communication skills and the ability to work in a team are crucial. The candidate should have a HLO or Master (MSc) degree in biology, biomedical sciences or biochemistry. A proven track record, or affinity, with flow cytometry and mouse studies along with 'Article 9/12' competence is preferable. Experience with (immune) cell culture and PCR is advantageous. Fluency in spoken and written English is a strong requirement.

The Technician will be employed in the research group of Christian Blank. For the Technician the temporary employment will be for a period of 1 year.
Compensation
The gross salary per month will be from € 2.319,- to € 3.322,- maximum, according to the FWG function group 45 and is dependent on experience. The terms of employment will be in accordance with the
CAO Ziekenhuizen
. In addition you will receive a fixed end-of-year bonus in December (8,33%) and in May you will receive 8,33% holiday pay. Amsterdam is a very livable city with many cultural amenities. The institute is located within a 20 minute tram or bicycle ride from the center of Amsterdam and within 20 minutes from Schiphol airport by car, bus or bicycle.
Want more information?
For further information about the position, please contact Prof. dr. Christian Blank, division of Immunology, tel. +31 20 512 2951 or
c.blank@nki.nl
How to apply?
Please send in your resume, letter of interest and contact details of 2 references via our website.
The application deadline for this position is 28th of April 2021.
Selected relevant publications:
Rozeman EA, Menzies AM, van Akkooi ACJ, Adhikari C, Bierman C, van de Wiel BA, Scolyer RA, Krijgsman O, Sikorska K, Eriksson H, Broeks A, van Thienen JV, Guminski AD, Acosta AT, Ter Meulen S, Koenen AM, Bosch LJW, Shannon K, Pronk LM, Gonzalez M, Ch'ng S, Grijpink-Ongering LG, Stretch J, Heijmink S, van Tinteren H, Haanen JBAG, Nieweg OE, Klop WMC, Zuur CL, Saw RPM, van Houdt WJ, Peeper DS, Spillane AJ, Hansson J, Schumacher TN, Long GV, Blank CU. Identification of the optimal combination dosing schedule of neoadjuvant ipilimumab plus nivolumab in macroscopic stage III melanoma (OpACIN-neo): a multicentre, phase 2, randomised, controlled trial. Lancet Oncol. 2019 Jul;20(7):948-960.
Blank CU, Rozeman EA, Fanchi LF, Sikorska K, van de Wiel B, Kvistborg P, Krijgsman O, van den Braber M, Philips D, Broeks A, van Thienen JV, Mallo HA, Adriaansz S, Ter Meulen S, Pronk LM, Grijpink-Ongering LG, Bruining A, Gittelman RM, Warren S, van Tinteren H, Peeper DS, Haanen JBAG, van Akkooi ACJ, Schumacher TN. Neoadjuvant versus adjuvant ipilimumab plus nivolumab in macroscopic stage III melanoma. Nat Med. 2018 Nov;24(11):1655-1661.
Blank CU, Haanen JB, Ribas A, Schumacher TN. The "cancer immunogram". Science. 2016 May 6;352(6286):658-60.
Guislain A, Gadiot J, Kaiser A, Jordanova ES, Broeks A, Sanders J, van Boven H, de Gruijl TD, Haanen JB, Bex A, Blank CU. Sunitinib pretreatment improves tumor-infiltrating lymphocyte expansion by reduction in intratumoral content of myeloid-derived suppressor cells in human renal cell carcinoma. Cancer Immunol Immunother. 2015 Oct;64(10)
Christian Blank. The perspective of immunotherapy - new molecules and new mechanisms of action in immune modulation. Curr Opin Oncol. 2014 Mar;26(2):204-14
Sander Kelderman, Bianca Heemskerk, Harm van Tinteren, Rob R.H. van den Brom, Geke A.P. Hospers, Alfonsus J.M. van den Eertwegh, Ellen W. Kapiteijn, Jan Willem B. de Groot, Patricia Soetekouw, Rob L. Jansen, Edward Fiets, Andrew J.S. Furness, Alexandra Renn, Marcin Krzystanek, Zoltan Szallasi, Paul Lorigan, Martin E. Gore, Ton N.M. Schumacher, John B.A.G. Haanen, James M.G. Larkin, Christian U. Blank. Lactate dehydrogenase as a selection criterion for ipilimumab treatment in metastatic melanoma. Cancer Immunol Immunother. 2014 May;63(5):449-58
Jules Gadiot, Anna I. Hooijkaas, Marcel A. Deken, and Christian U. Blank. Synchronous BRAFV600E and MEK inhibition leads to superior control of murine melanoma by limiting MEK inhibitor induced skin toxicity. Onco Targets Ther. 2013 Nov 28;6:1649-58
Hooijkaas AI, Gadiot J, van der Valk M, Mooi WJ, Blank CU. Targeting BRAF(V600E) in an Inducible Murine Model of Melanoma. Am J Pathol. 2012 Sep;181(3):785-94
Details
Closing date:

28-04-2021

Hours per week:

36

Salary level:

FWG 45

Education level:

HLO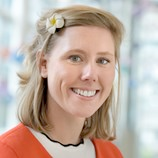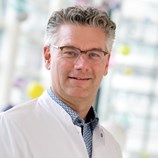 Christian Blank
Group leader