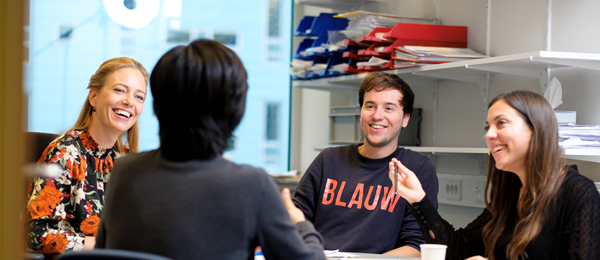 Function description
The Netherlands Cancer Institute (NKI) is an internationally renowned research institute with approximately 650 scientists. Together with the Antoni van Leeuwenhoek hospital it forms a comprehensive cancer center which has received the highest ranking ("center of excellence") in Europe by the European Academy of Cancer Sciences. The NKI is constantly evaluating and adjusting its research activities in order to remain at the forefront of international cancer research and to create major impact for cancer patients, now and in the future. In order to support the Director of Research and the members of the scientific staff in these efforts, the NKI now has a vacancy for a research policy advisor.
The position
The goal of the NKI is to find a cure for every cancer. This is a highly ambitious goal, and as a research policy advisor at the NKI you will play a crucial role in supporting both the management and the members of staff in obtaining it. You will work at the heart of the NKI and will be part of a vibrant and highly motivated community of researchers. You will be involved in, among others, the following topics:
The NKI has many stakeholders among which our partner KWF. With KWF we set goals for the next few years. As a research policy advisor you will help us to achieve these goals. This involves making annual activity plans, support activities to reach the goals, organizing meetings, and prepare reports for KWF.
The research program of the NKI has 5 broad research themes. You will support the theme leaders making plans for each of the themes, monitor progress, support the theme leader in the activities that are part of the plan, and report on the progress.
Furthermore, you will support the Director of Research by promoting our relationships with many other stakeholders, such as our scientific advisory board, the ministries, etc.
Job requirements
You have a proactive, hands-on, can-do mentality.
You are able to understand the main line of our research in order to be able to develop plans and to report about their progress; a PhD in cancer research or a related subject is therefore preferred.
National of international experience with research management in general is desirable.
You have excellent communication skills and you are able to communicate with different stakeholders.
You are fluent in English.
Compensation
Based on your experience and background, you will be remunerated according to salary scale 55 or 60 of the hospital collective labor agreement (€ 2.882 - € 4.798 gross per month) depending on qualifications and experience. Additional employment benefits include a holiday allowance, an end of year payment, annual holidays, an employer's contribution to your pension, etc. For more information details can be found on our website:
https://www.nki.nl/careers-study/how-to-apply/
. The appointment is for 1 year with a possibility of an (permanent) extension.
Interested?
For further information about the position please contact Henri van Luenen, Director of operations NKI:
h.v.luenen@nki.nl
or
+31 20 512 2097
Please send in your application before the
8th of March
by uploading your resume and letter of interest via the apply now button.
Acquisition in regards to this vacancy is not appreciated.
Details
Closing date:

08-03-2021

Hours per week:

32-36u p/wk

Salary level:

Dutch Collective Labour Agreement for Hospitals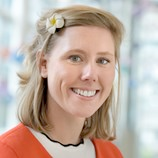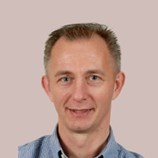 Henri van Luenen
Director of operations NKI