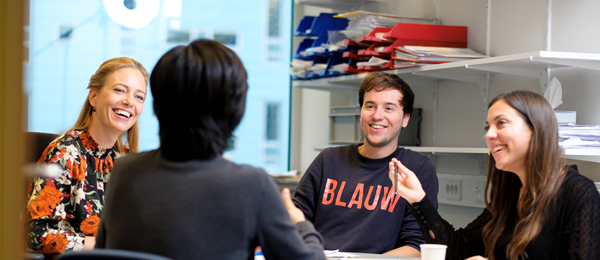 Research coordinator for the Early Detection Research Theme at the Netherlands Cancer Institute - Antoni van Leeuwenhoek hospital
Function description
The Netherlands Cancer Institute (NKI)
Located in Amsterdam, NKI is the one of the few comprehensive cancer centres in The Netherlands combining a research institute and hospital under one roof both dedicated to cancer. It is a well-organized and dynamic institute accommodating over 50 research groups and many advanced core facilities. It is an internationally renowned centre dedicated to fundamental, translational and clinical cancer research.
Information about the position
The NKI has launched a new Research Theme: Early Detection. This is an addition to the five current NKI research themes: Fundamental Research, Image-guided Therapy, Immunotherapy, Precision Oncology, and Survivorship. The themes are an umbrella structure for our scientific research of individual research groups (
https://www.nki.nl/research/our-science/
). Our goal is to conduct innovative and excellent fundamental, translational, and clinical research, and foster implementation through close collaboration between lab and clinic. With the new research theme we aim to boost ongoing research efforts at the NKI in the early detection field and drive innovation at our Centre of Early Diagnostics, established in 2022.
There is an urgent need to detect more cancers in an early stage and therewith increase the chances of survival, reduce treatment side effects, and improve quality of life. To achieve improved early detection of cancer, we need innovative research as well as excellent supporting infrastructure and (inter) national collaborations. This to develop better risk profiles (who needs to be screened for which cancers and at what age should screening start), early detection methods (biomarkers, screening/imaging modalities, AI algorithms) and clinical translation. As cancer early detection research requires large studies, activities often have a(n inter)national scale.
Within the Research Theme Early Detection we aim to identify and tackle important challenges and create an infrastructure of data and biobanking that will help progress early detection research. To support this, we have set up a platform to align and consolidate existing internationally leading cancer early detection research activities, e.g. in breast, colorectal, lung and prostate cancer, foster exchange of innovative ideas and team up multiple research groups at NKI working on early detection.
For our newly launched research theme we are looking for a Research coordinator. As research coordinator, you will coordinate overarching cancer early detection research activities at NKI. You will initiate, develop and write research proposals and acquire funding, connect different research initiatives, and help set up an infrastructure for the collection of data and biospecimens. You will connect research initiatives at the NKI, and assist in expanding our (inter)national network of scientists, research institutes, hospitals, and industry. You will be working with many different disciplines at our research institute and within the hospital. You will report to the leader of the Cancer Early Detection research theme, who is assisted by a user committee.
Job requirements
We are looking for a pro-active, energetic, skilled candidate with a PhD degree in cancer-related research, preferably on early detection, and with a (bio)medical, epidemiological or (bio)molecular sciences background.

Your profile includes excellent communication, organizational, and (project) writing skills, being fluent in English and in Dutch. You can work highly independently. You are goal-oriented, structured and well-organized. You like to embrace and help progress new initiatives and enjoy interdisciplinary teamwork.


Compensation
The vacancy is available immediately. You will be employed for a minimum period of 3 years. The gross salary per month is €3115 to €4391 according to salary scale FWG 55, depending on your experience. The terms of employment will be in accordance with FWG 55 of the CAO Ziekenhuizen (Collective Labour Agreement for Hospitals).
In addition you will receive a fixed end-of-year bonus in December (8,33%) and in May you will receive 8,33% holiday pay. For more information in regard to the secondary conditions please visit our website: https://www.nki.nl/careers-study/how-to-apply/
Interested?
Applications can be submitted via the portal (
http://www.nki.nl/working-at-the-nki/
) and should include your CV, a motivation letter and the contact information of your references (in your letter of interest). For question contact Marjanka Schmidt via
mk.schmidt@nki.nl
.
The NKI values diversity and is committed to creating an inclusive work environment that stimulates the best in each individual. Applications of all individuals are welcomed regardless of age, ancestry, religion, disability, distance from the labour market, sexual orientation or gender identity.
Acquisition in regard to this vacancy is not appreciated.
Details
Hours per week:

32-36u p/wk

Salary level:

FWG 55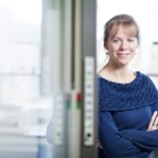 Marjanka Schmidt
Groepsleider