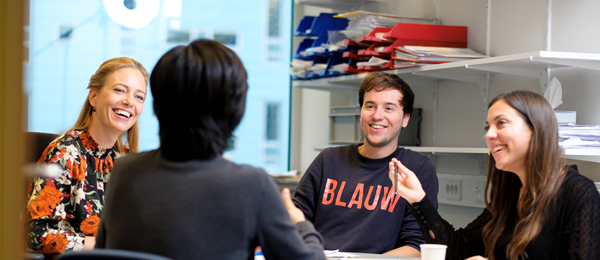 Postdoc vacancy in Peeper Lab - Tackling therapy resistance in lung cancer
Function description
The Netherlands Cancer Institute (NKI)
Located in Amsterdam, NKI is the only comprehensive cancer center in The Netherlands. It is a well-organized and dynamic institute accommodating over 50 research groups and many advanced core facilities. It is an internationally renowned center dedicated to fundamental, translational and clinical cancer research.

Project information
Tumor heterogeneity, immune dysfunction and therapy resistance are among the most substantial challenges that limit durable benefit of cancer (immuno)therapies. In the Peeper lab we use powerful function-based genomics and other advanced technologies to identify novel therapeutic targets to tackle these clinical problems. In this project, which will be carried out in close collaboration with thoracic oncologist Dr. Joop de Langen, we will study non-small cell lung cancer (NSCLC), the leading cause of cancer death. Activating mutations in EGFR are common and serve as attractive therapeutic targets. Mutant-selective third-generation inhibitors such as osimertinib are approved as a first-line therapy, but they are susceptible to the emergence of resistance. Therefore, there is an opportunity to develop new treatment modalities to overcome osimertinib resistance.

Job requirements
We are seeking a highly ambitious postdoc with a strong background in molecular biology and/or immunology, and an interest in fundamental and translational cancer research. Your responsibilities will also include writing of manuscripts and grant applications. Proficiency in English and good communicative skills are important requirements, as is a team player mentality.

Compensation
The vacancy is available immediately. You will be employed for a minimum period of 2 years. The gross salary per month is € 3.695 to € 4.391 according to salary scale FWG 55, depending on your experience. The terms of employment will be in accordance with FWG 55 of the CAO Ziekenhuizen (Collective Labour Agreement for Hospitals).
In addition you will receive a fixed end-of-year bonus in December (8,33%) and in May you will receive 8,33% holiday pay. For more information in regard to the secondary conditions please visit our website: https://www.nki.nl/careers-study/how-to-apply/
Interested?
For further information and addresses visit our websites:
https://www.nki.nl/research/research-groups/daniel-peeper/
Applications can be submitted via the portal (
http://www.nki.nl/working-at-the-nki/
) and should include your CV, a motivation letter and the contact information of your references (in your letter of interest).
The NKI values diversity and is committed to creating an inclusive work environment that stimulates the best in each individual. Applications of all individuals are welcomed regardless of age, ancestry, religion, disability, distance from the labor market, sexual orientation or gender identity.
Acquisition in regards to this vacancy is not appreciated.
Select reading
- Boshuizen et al., Reversal of pre-existing NGFR-driven tumor and immune therapy resistance, Nature
Comm 2020
- Boshuizen et al., Rational Cancer Treatment Combinations: An Urgent Clinical Need, Mol Cell 2020
- Vredevoogd et al., Augmenting Immunotherapy Impact by Lowering Tumor TNF Cytotoxicity Threshold,
Cell 2019
- Boshuizen et al., Cooperative targeting of melanoma heterogeneity with an AXL antibody-drug conjugate
and BRAF/MEK inhibitors. Nature Med. 2018
- Kong et al., Cancer drug addiction is relayed by an ERK2-dependent phenotype switch, Nature 2017
Details
Hours per week:

36

Salary level:

Dutch Collective Labour Agreement for Hospitals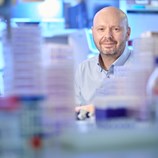 Daniel Peeper
Group leader