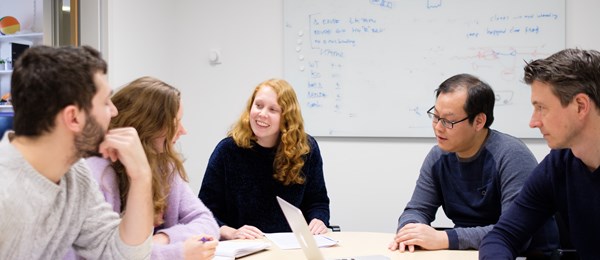 Postdoc vacancy in Peeper Lab - Tackling immunotherapy resistance
Function description
Located in Amsterdam, NKI is the only comprehensive cancer center in The Netherlands. It is a well-organized and dynamic institute accommodating over 50 research groups and many advanced core facilities. It is an internationally renowned center dedicated to fundamental, translational and clinical cancer research.
Project information
The Peeper lab uses function-based, genome-wide screens to develop concepts and identify targets for rational combination cancer treatment. On the one hand, we are increasing our understanding of how cancer cells rewire their signaling networks, to expose and exploit new pharmacologically tractable tumor susceptibilities, also in the context of T cell attack and immunotherapy. On the other, we are manipulating various immune cell types to boost their specific cytotoxicity towards tumor cells. With these approaches, we set the stage for new rational combination therapies, which simultaneously eliminate patients' tumors and harness their immune system for more durable clinical responses. This has already culminated in new concepts that we are translating to the benefit of the patient.
Job requirements
We are seeking a highly ambitious postdoc with a strong background in immunology and molecular biology, who wants to train in functional oncogenomics. Your responsibilities will also include writing of manuscripts and grant applications. Proficiency in English and good communicative skills are important requirements, as is a team player mentality.
Compensation
Your temporarily appointment will be initially for 2 years with the possibility to extend. The gross salary for a fulltime appointment will range from € 3.447,- to € 4.077,- per month, depending on previous experience. The terms of employment will be in accordance with FWG 55 of the CAO Ziekenhuizen (Collective Labour Agreement for Hospitals).
In addition you will receive a fixed end-of-year bonus in December (8,33%) and in May you will receive 8,33% holiday pay. For more information in regard to the secondary conditions please visit our website: https://www.nki.nl/careers-study/how-to-apply/
Interested?
For further information please contact prof. Daniel Peeper (Division of Molecular Oncology and Immunology). E-mail:
d.peeper@nki.nl
.
Website:
https://www.nki.nl/research/research-groups/daniel-peeper/
Forgot to attach a document? Or are you curious about the status of your application? Please contact
recruitment@nki.nl
Select reading
Boshuizen et al., Reversal of pre-existing NGFR-driven tumor and immune therapy resistance, Nature Comm 2020
Boshuizen et al., Rational Cancer Treatment Combinations: An Urgent Clinical Need, Mol Cell 2020
Vredevoogd et al., Augmenting Immunotherapy Impact by Lowering Tumor TNF Cytotoxicity Threshold, Cell 2019
Boshuizen et al., Cooperative targeting of melanoma heterogeneity with an AXL antibody-drug conjugate and BRAF/MEK inhibitors. Nature Med. 2018
Kong et al., Cancer drug addiction is relayed by an ERK2-dependent phenotype switch, Nature 2017
The NKI values diversity and is committed to creating an inclusive work environment that stimulates the best in each individual. Applications of all individuals are welcomed regardless of age, ancestry, religion, disability, distance from the labor market, sexual orientation or gender identity.
Acquisition for this vacancy is not appreciated.
Details
Hours per week:

36

Salary level:

FWG 55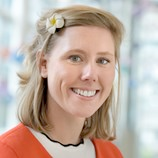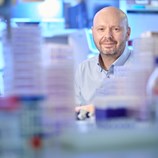 Daniel Peeper
Group leader