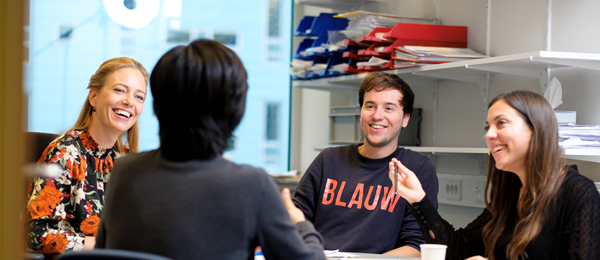 Postdoc vacancy in Peeper Lab for ERC Advanced project
Function description
Reversing T cell dysfunction in cancer by multimodal genetic screening

The Netherlands Cancer Institute (NKI) Located in Amsterdam, NKI is an internationally renowned institute dedicated to fundamental, translational and clinical cancer research, and the only comprehensive cancer center in The Netherlands. It is a dynamic institute accommodating over 50 research groups and many advanced core facilities, including flow cytometry, proteomics, genomics, biobank and a mouse cancer center.

Project information T cell dysfunction is a key problem in cancer, enabling not only tumorigenesis but also causing resistance to immunotherapy. A better mechanistic understanding is imperative for improving immunotherapy. We recently received an ERC Advanced grant for "ReverT", a function-based genetic CRISPR-Cas9 screening program to identify genes, ablation of which reverses T cell dysfunction in vivo. This will be done in a pooled and multimodal fashion, analyzing multiple dysfunction phenotypes in parallel, like immune checkpoints, exhaustion, metabolism, recruitment and proliferation. We have already identified several exciting candidates, including "nodal" factors, operating in several seemingly different dysfunction settings. We will use a collection of ex patient tumor models for validation and mechanistic characterization. Lastly, we will translate our findings to a preclinical setting, aiming to achieve more durable clinical responses.

Job requirements
An ambitious postdoctoral fellow in immunology We seek a highly ambitious postdoc with a strong background in immunology and an interest in fundamental and translational cancer research. Your responsibilities will include writing of manuscripts and grant applications. Proficiency in English and good communicative skills are important requirements, as is a team player mentality.
Compensation
The vacancy is available October 1st 2022. You will be employed for a minimum period of 2 years, with the possibiltiy for extension. The gross salary per month is € 3.695,- to € 4.391,- according to salary scale FWG 55, depending on your experience. The terms of employment will be in accordance with the CAO Hospitals and includes an end-of-year bonus and holiday pay. Acquisition for this vacancy is not appreciated.
Interested
For further information and addresses visit our websites:
https://www.nki.nl/research/research-groups/daniel-peeper/
Applications can be submitted via the portal (
http://www.nki.nl/working-at-the-nki/
) and should include your CV, a motivation letter and the contact information of your references (in your letter of interest).
Select reading
- Zhang et al, RNF31 inhibition sensitizes tumors to bystander killing by innate and adaptive immune cells, Cell Reports Medicine 2022
- Apriamashvili et al, Ubiquitin ligase STUB1 destabilizes IFNγ-receptor complex to suppress tumor IFNγ signaling, Nature Comm 2022
- Krijgsman et al, Predictive immune-checkpoint blockade classifiers identify tumors responding to inhibition of PD-1 and/or CTLA-4, Clin Cancer Res 2021
- Vredevoogd et al., Augmenting Immunotherapy Impact by Lowering Tumor TNF Cytotoxicity Threshold, Cell 2019
The NKI values diversity and is committed to creating an inclusive work environment that stimulates the best in each individual. Applications of all individuals are welcomed regardless of age, ancestry, religion, disability, distance from the labor market, sexual orientation or gender identity.
Acquisition for this vacancy is not appreciated.
Details
Hours per week:

36

Salary level:

FWG 55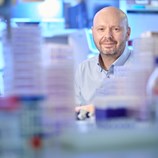 Daniel Peeper
Group leader