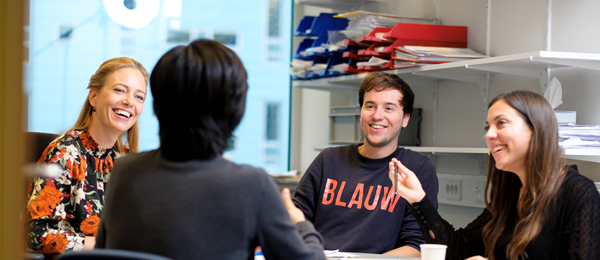 Postdoc - Sloppiness in mRNA translation in cancer
Function description
In the research group of Reuven Agami at the division of Oncogenomics at the Netherlands Cancer Institute in Amsterdam, we are interested in identifying novel cellular vulnerabilities that can be exploited for cancer therapies. For this purpose, we develop innovative genomic and functional genetic tools and combine biochemical and bioinformatics tools to understand the underlying mechanisms.
In recent years, the Agami lab used ribosome profiling (Ribo-seq) and CRISPR screens to study the impact of various amino acid shortages on mRNA translation (Loayza-Puch et al., Nature 2016; Slobodin et al., Cell 2017; Sun et al., EMBO 2020). This research line led us to uncover a surprising effect on protein production. We showed that these treatments stimulate cancer cells to produce faulty proteins by ribosomal frameshifting and codon reassignments (Bartok et al., Nature 2021; Champagne et al., Mol. Cel. 2022; Pataskar et al., Nature 2022). These defective proteins can be processed and presented as neoepitopes at the surface of cancer cells, potentially activating immune cells. Currently, our lab is interested in understanding fundamental principles leading to the presentation of such neopeptides, and is actively expanding the outreach of such vulnerabilities to be tested in clinical settings.
Job requirements
We are looking for a candidate to establish new approaches to understanding the connections between cancer, amino acid availability, and immune cell activity. In this context, the applicant will be responsible for setting up experiments and research lines to implement the expression of faulty proteins in cancer immunotherapy. The experiments include functional genetic screenings, ribosome profiling, immunopeptidomics, co-cultures of cancer cells and immune cells, reporter assays for various amino acid shortages, and in vivo studies. We expect the successful applicant to establish independent research lines, become a leading team member, have direct interaction with other experimental and computational researchers in the division, supervise PhD and undergraduate students, and finally be involved in the writing of scientific papers, project reports, and grant applications.

Job Requirements
The Agami lab seeks to recruit an ambitious Postdoc with a strong background in molecular cancer biology, good knowledge of immunology, experience in conducting large-scale 'omics' experiments, and a strong commitment to science.

We expect the candidate to be highly motivated, creative, and able to work in a team. Apart from being a true team player, we expect the candidate to exhibit a high degree of independence, have a problem-solving attitude, and have strong analytical and technical abilities in addition to excellent communication and presentation skills.
Compensation
You will join an international research team in a stimulating and interactive research environment. You will be employed for a period of 4 years. The gross salary for a full-time appointment will range from
€3.695,- to € 4.391,- per month, depending on previous experience. The terms of employment will be following FWG 55 of the CAO Ziekenhuizen (Collective Labour Agreement for Hospitals).

In addition, you will receive a fixed end-of-year bonus in December (8,33%), and in May, you will receive 8,33% holiday pay. For more information regarding the secondary conditions, please visit our website: https://www.nki.nl/careers-study/how-to-apply/
Contact information
For further information and addresses, visit our website (https://www.nki.nl/divisions/oncogenomics/agami-r-group/) or contact Reuven Agami at r.agami@nki.nl.

The NKI values diversity and is committed to creating an inclusive work environment that stimulates the best in each individual. Applications of all individuals are welcomed regardless of age, ancestry, religion, disability, distance from the labor market, sexual orientation or gender identity.

Acquisition for this vacancy is not appreciated.
Details
Hours per week:

36

Salary level:

FWG 55
Nastassja Drenthe
Recruiter
Reuven Agami
Group leader