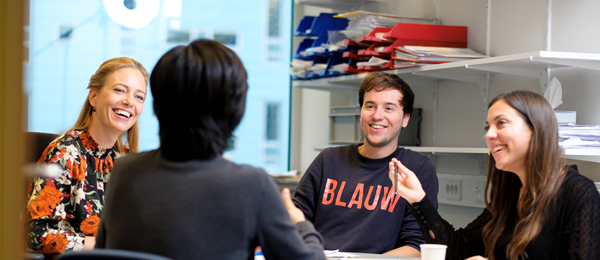 Postdoc - Quality of life in patients treated for melanoma
Function description
The sections Medical Oncology and Psychosocial Research & Epidemiology of the Netherlands Cancer Institute /Antoni van Leeuwenhoek have a vacancy:

The Netherlands Cancer Institute / Antoni van Leeuwenhoek (AVL) is specialized in treating people with cancer. Besides the treatment of cancer, much research is done on quality of life in different patient groups. The aim of this is to gain better insight into the consequences of the disease and treatment in order to eventually use these research results to adapt treatments as much as possible and/or provide individualized care. For this project the focus will be on the collection and analysis of quality of life data from melanoma patients.

The postdoc is responsible for coordinating and supervising studies on the quality of life of melanoma patients. These studies vary from qualitative interview studies, to observational cohort studies and large scale international trials. The studies require the writing of protocols for METC review, the recruitment of participants, the collection of data, and the analysis and description of data. In addition, we would like to work together on new grant applications.

Job requirements
We are looking for a PhD (Postdoc) health scientist, physician, (academically educated) nurse or psychologist with extensive experience in quality of life research. Also, communication and organizational skills are essential.
Compensation
The appointment will be in a temporary employment contract for the period of in principle 2 years at the Psychosocial Research & Epidemiology section of the Antoni van Leeuwenhoek / Netherlands Cancer Institute. The salary is between € 3.695 and € 4.391 in accordance with the standard Postdoc scales. The other terms of employment are in accordance with the CAO Hospitals on the basis of a full-time appointment. You will also receive a vacation allowance of 8.33%, a year-end bonus of 8.33% and a travel allowance.

As an AVL employee, you can park with us free of charge. Of course we encourage our employees to leave their car at home, so we offer an interesting bicycle program and/or discount on public transport.

Contact information
For more information please contact Prof. Lonneke van de Poll-Franse (l.vd.poll@nki.nl) or Prof. Christian Blank (c.blank@nki.nl ).

The NKI values diversity and is committed to creating an inclusive work environment that stimulates the best in each individual. Applications of all individuals are welcomed regardless of age, ancestry, religion, disability, distance from the labor market, sexual orientation or gender identity.

Acquisition for this vacancy is not appreciated.
Details
Hours per week:

36

Salary level:

Dutch Collective Labour Agreement for Hospitals
Nastassja Drenthe
Recruiter
Lonneke van de Poll-Franse
Senior Groepsleider