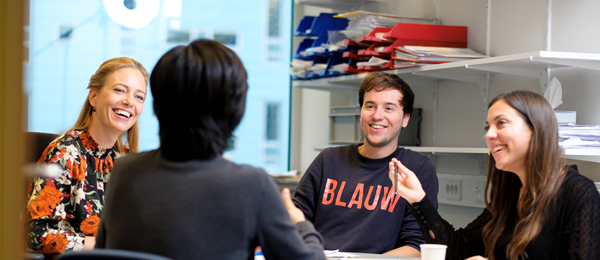 Postdoc position Immunologist - Development and characterization of novel cell therapies using genetic engineering
Function description
The Netherlands Cancer Institute (NKI)
The NKI is an internationally renowned institute located in Amsterdam and dedicated to fundamental, translational and clinical cancer research. It forms a comprehensive cancer center with the Antoni van Leeuwenhoek hospital (AVL), interconnected under one roof and with one Board of Directors. It is a dynamic institute accommodating over 50 research groups and having a vibrant international atmosphere.

Description of the project:
Adoptive cellular therapy (ACT) strategies with (gene-modified) T-cell products have shown promising results in the treatment of cancer patients. In the field of solid oncology, next generation innovative ACT strategies are currently being developed. The NKI/AVL has a strong ACT program, comprising development projects for Advanced Therapy Medicinal Products (ATMPs), clinical application in the context of clinical trials and translational research of biospecimens from treated patients. This is all coordinated within the NKI/AVL Center for Cellular Therapy. We recently successfully completed an international, randomized-controlled phase III clinical trial showing superior efficacy of treatment with Tumor Infiltrating Lymphocytes (TILs) over standard immune checkpoint inhibition treatment in patients with metastatic melanoma. Moreover, different development programs and clinical trials are ongoing at NKI/AVL focused on next generation TIL, chimeric antigen receptor (CAR)-engineered and T-cell receptor (TCR)-engineered T-cell products for different cancer types. As such, NKI is one of the few centers in Europe with broad experience with ACT in solid malignancies and is playing a leading role in this field of research.

State-of-the-art gene engineering techniques will be applied to generate next generation cell therapy products in order to improve their specificity, fitness and effector and persistence capacity upon adoptive transfer. Unraveling the specificity, potency and fitness of tumor-reactive T cells in tumor specimens, therapeutic T-cell products and biospecimens of patients following ACT will reveal crucial information for the development of next generation cell therapy products. To achieve this, high-tech next generation sequencing (NGS) techniques are being applied on single cell and bulk level.

Function description:
For our research group, we are searching for a highly ambitious postdoc with a strong background in molecular biology and immunology, and an interest in translational cancer research and adoptive cellular therapy, who enjoys working in a multi-disciplinary team on the crossroad of immunology, molecular biology, bioinformatics and clinical research. Preferably, you have up-to-date knowledge on and hands-on experience with genetic engineering techniques (e.g. CRISPR/Cas-9) and NGS techniques.
Job requirements
We are seeking a highly motivated immunologist with:
A PhD degree in a relevant field (e.g. immunology, molecular biology, translational research) with a background in gene engineering of immune cells and NGS

A great sense of responsibility

Good cross-disciplinary collaborative and communication skills

A flexible and proactive working attitude
Compensation
You will be employed for a minimum of 2 years. The gross salary per month will range from € 3.270,- to € 4.611,- according to salary scale FWG 55, depending on your experience. The terms of employment will be in accordance with the Collective Labor Agreement for Hospitals. In addition you will receive a fixed end-of-year bonus (8,33%) and you will receive 8,33% holiday pay.
Your travel expenses will be reimbursed at € 0,19 per km. Free parking at the Antoni van Leeuwenhoek is also part of the package. Personnel is stimulated to use public transport and bicycle and therefore we offer an interesting arrangement for bikers and/or discount on the NS-business card.
For all secondary conditions visit: https://www.nki.nl/careers-study/how-to-apply/.
Interested?
If you have any questions, please contact Inge Jedema (
i.jedema@nki.nl
); head of translational cellular therapy.
Applications can be submitted via the portal (
http://www.nki.nl/working-at-the-nki/
) and should include your CV, a motivation letter and the contact information of your references (in your letter of interest).
Selected reading:
Rohaan et al. Tumor-Infiltrating Lymphocyte Therapy or Ipilimumab in Advanced Melanoma. N Engl J Med. 2022.
Rohaan et al. MART-1 TCR gene-modified peripheral blood T cells for the treatment of metastatic melanoma: a phase I/IIa clinical trial. Immunooncol Technol. 2022.
Cattaneo et al. Identification of patient-specific CD4+ and CD8+ T-cell neoantigens through HLA-unbiased genetic screens. Nat Biotechnol. 2023
Scheper et al. Low and variable tumor reactivity of the intratumoral TCR repertoire in human cancers. Nat Med 2019.
The NKI values diversity and is committed to creating an inclusive work environment that stimulates the best in each individual. Applications of all individuals are welcomed regardless of age, ancestry, religion, disability, distance from the labor market, sexual orientation or gender identity.
Acquisition in regards to this vacancy is not appreciated.
Details
Hours per week:

36

Salary level:

FWG 55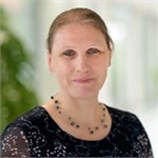 Inge Jedema
Hoofd translationele cellulaire therapie