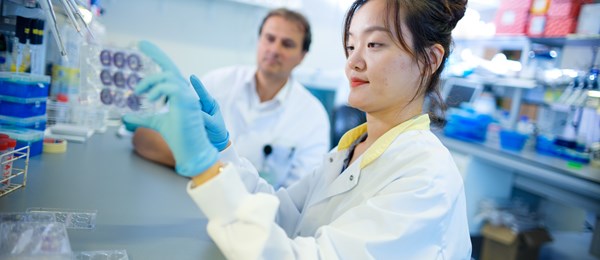 Postdoc or PhD student Computational Biology and Functional Genomics (computational probing the non-coding genome in cancer)
Function description
The Netherlands Cancer Institute (AVL-NKI) is looking for a fulltime Postdoc or PhD student Computational Biology and Functional Genomics (computational probing the non-coding genome in cancer).

Function description
The research group of Wilbert Zwart at the division of Oncogenomics is specialized in hormonal regulation in cancer. Hormones are critical drivers in multiple cancers, and hormonal therapy represents the very backbone of treatments for different tumor types, including breast cancer and prostate cancer.
The Zwart lab is member of Oncode Institute; a nation-wide virtual cancer institute combining the expertise of numerous top-research labs throughout the country.

In a new and exciting collaboration with other Oncode research labs, we aim to functionally interrogate the non-protein coding genome in colon cancer and gastric cancer. We will generate functional genomic datastreams to probe tumor samples and organoid models for regulatory potential, along with the impact of DNA variants thereon.

Responsibilities
The successful candidate will closely collaborate within the Zwart lab and the other consortium partners, analyzing NGS datastreams generated in our team. The position involves computational analyses on ATAC-seq and ChIP-seq datastreams, extracting quantitative information for integration with WGS data and massive parallel reporter assays, charting the impact of non-coding mutations on cancer progression, treatment resistance and patients outcome.
Job requirements
We seek to recruit an ambitious and highly motivated postdoc or PhD student with a strong background in computational biology, bioinformatics and NGS data analyses.
Wetlab skills and expertise in performing functional genomics experiments are an advantage too, with experience in cancer biology.
Fluency in spoken and written English is a strong requirement.
We expect the candidate to be highly self-motivated and creative.
For the position, being able to work in a team is absolutely critical.
Compensation
You will join an international research team in a stimulating and interactive research environment. A Postdoc will be employed for a period of 4 years. The gross salary per month will be from € 3.477,- to € 4.077,- according to FWG 55 scale depending on education and previous experience. A PhD student will be employed for a period of 4 years. The gross salary per month will range from € 2.882,- to € 3.322,- according to the standard PhD scales. The terms of employment will be in accordance with the CAO Ziekenhuizen (Collective Labour Agreement for Hospitals). In addition you will receive a fixed end-of-year bonus in December (8,33%) and in May you will receive 8,33% holiday pay.
For more information in regard to the secondary conditions please contact the recruiter via:
c.de.santis@nki.nl
.
Want more information?
Please contact Dr. Wilbert Zwart (
w.zwart@nki.nl
), or see
https://www.nki.nl/research/research-groups/wilbert-zwart/
Interested?
Your application letter and resume can be attached to the application form.
Below you will find the application button which will lead you to the application form. After submitting the form, you will receive a confirmation as soon as possible.
The NKI values diversity and is committed to creating an inclusive work environment that stimulates the best in each individual. Applications of all individuals are welcomed regardless of age, ancestry, religion, disability, distance from the labor market, sexual orientation or gender identity.
Acquisition for this vacancy is not appreciated.
Details
Hours per week:

36

Salary level:

Dutch Collective Labour Agreement for Hospitals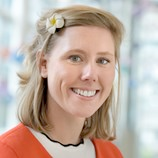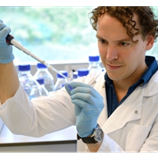 Wilbert Zwart
Group leader