Function description
The department of radiotherapy of the Antoni van Leeuwenhoek has a prominent position worldwide in the development of advanced radiotherapy. We envision that data driven, personalized treatment will become common practice for each patient in the coming years, ensuring the best possible treatment for every oncological patient.

The treatment of liver metastases with radiotherapy presents multiple technical challenges, due to the high dose required, nearby healthy organs and continuous motion of the anatomy. To tackle this problem we currently treat liver metastases using MRI guidance with an in-house developed 4D workflow to correct for breathing motion. Your position will be to further optimize this treatment. To this end we would like to develop accurate dose-response relationships both in the healthy tissue as in the tumor. Furthermore we would like to extend our current approach to better tackle tumor motion during treatment by development of a trailing technique. You will work closely together with the research group of the department, as with medical physicists and radiation oncologists. The results of your work will be directly beneficial in the treatment of our patients.
Job requirements
We are looking for a candidate with a strong analytic background who wants to take on the challenge of developing clinical solutions. Successful candidates should fit the following profile:
A PhD in (medical) physics, biomedical technology, or related fields;
An interest in medical imaging, image processing and statistical modeling;
Proven ability to independently work on innovative projects;
Creative and pragmatic;
Strong analytical and technical skills;
An interdisciplinary mindset and an open and proactive personality in interacting with researchers from different disciplines;
Strong communication, presentation and writing skills and excellent command of English; Proper understanding of Dutch is a plus;
Excellent programming skills preferably in Python and C++.
Compensation
You will work in a dynamic scientific environment and collaborate with colleagues at the Antoni van Leeuwenhoek Hospital and the Netherlands Cancer Institute. You will have the opportunity to follow courses, attend conferences and participate in the postdoc career development program.
The employment will be for a period of 3 years. The gross salary for a fulltime appointment will range from € 3.447,- and € 4.077,- per month, depending on previous experience as a postdoc. The terms of employment will be in accordance with FWG 55 of the CAO Ziekenhuizen (Collective Labour Agreement for Hospitals).
In addition you will receive a fixed end-of-year bonus in December (8,33%) and in May you will receive 8,33% holiday pay. For more information in regard to the secondary conditions please contact the recruiter via:
c.de.santis@nki.nl
.
Interested?
Please apply before August 15 2021.
For further information please contact Marlies Nowee (
m.nowee@nki.nl
), radiation oncologist, Tomas Janssen (
t.janssen@nki.nl
), medical physicist or Jan-Jakob Sonke, Group leader (
j.sonke@nki.nl
)
How to apply?
Please send your application in via our website, applications sent directly to e-mail will not be processed. Furthermore we would like to receive 1 single PDF file with all documents listed below:
A motivation letter that explains why you are interested in the postdoc vacancy and joining the team;
Curriculum vitae, including your list of publications;
The names and contact addresses of at least two academic references (please do not include any recommendation letters).
The NKI values diversity and is committed to creating an inclusive work environment that stimulates the best in each individual. Applications of all individuals are welcomed regardless of age, ancestry, religion, disability, distance from the labor market, sexual orientation or gender identity.
Acquisition for this vacancy is not appreciated.
Details
Closing date:

15-08-2021

Hours per week:

36

Salary level:

FWG 55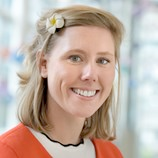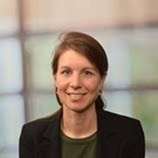 Marlies Nowee
Radiation Oncologist