Postdoc - Head-and-neck cancer radiotherapy
Function description
The Netherlands Cancer institute (NKI) is an internationally recognized center for cancer research and treatment of cancer patients. The department of radiation oncology is at the forefront of research and clinical implementation of image-guided adaptive radiotherapy.

Head and neck cancer is diagnosed in approximately 3000 patients every year in the Netherlands and radiotherapy is one of the primary locoregional treatment modalities. Patients treated with radiotherapy receive a high radiation dose localized to the tumour. However, tumours in the head-and-neck anatomy are surrounded by multiple organs at risk that will also receive radiation dose leading to a variety of side effects. The goals of this project are 1) to analyse possible associations between the dose to healthy tissue and side effects. 2) to setup prospective clinical studies to improve the accuracy of radiation delivery using a novel MR-Linac and 3) to analyse the outcome of previous studies aiming to improve the accuracy and efficacy of head and neck radiotherapy.
Job requirements
We are looking for an excellent and highly motivated postdoc with the following profile
A PhD in technical medicine or similar;
An interest in head-and-cancer radiotherapy, image processing and statistical analysis;
You are creative with a proactive and independent mindset;
Team player in a challenging diverse clinical environment;
Strong communication, presentation and writing skills and fluent in spoken and written English.
Compensation
You will work in a dynamic scientific environment and collaborate with colleagues at the Antoni van Leeuwenhoek Hospital and the Netherlands Cancer Institute. You will have the opportunity to follow courses, attend conferences and participate in the postdoc career development program.
The employment will be for a period of 3 years. The gross salary for a fulltime appointment will range from € 3.447,- and € 4.077,- per month, depending on previous experience as a postdoc. The terms of employment will be in accordance with FWG 55 of the CAO Ziekenhuizen (Collective Labour Agreement for Hospitals).
In addition you will receive a fixed end-of-year bonus in December (8,33%) and in May you will receive 8,33% holiday pay. For more information in regard to the secondary conditions please contact the recruiter via: c.de.santis@nki.nl.
Interested?
Would you like to know more about this vacancy or our organisation?
Please contact: Abrahim Al-Mamgani, head and neck radiation oncologist (a.almamgani@nki.nl) or Jan-Jakob Sonke, Group leader adaptive radiotherapy (j.sonke@nki.nl)
How to apply?
Please send your application in via our website, applications sent directly to e-mail will not be processed. Furthermore we would like to receive 1 single PDF file with all documents listed below:
A motivation letter that explains why you are interested in the postdoc vacancy and joining the team;
Curriculum vitae, including your list of publications
The names and contact addresses of at least two academic references (please do not include any recommendation letters).
The application deadline is May 13th, 2021
.
Acquisition for this vacancy is not appreciated.
Details
Closing date:

13-05-2021

Hours per week:

36

Salary level:

Dutch Collective Labour Agreement for Hospitals

Education level:

WO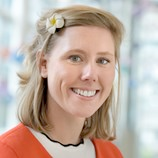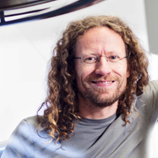 Jan-Jakob Sonke
Group leader