Postdoc - Cell Biology/Translational Gastrointestinal Oncology
Function description
The group of cell-matrix adhesion (Group Arnoud Sonnenberg) and the Translational Gastrointestinal Oncology (TGO) group (Group Gerrit Meijer) at the Netherlands Cancer Institute collaborate in colorectal cancer (CRC) research with emphasis on understanding the role of adhesion molecules in the progression from adenoma to carcinoma.

In the context of a joint Dutch Cancer Society (KWF) project entitled "Analysis of the role of PEAK1, an integrin-associated pseudokinase, in the initiation and progression of colorectal carcinomas ", we are recruiting a full-time cancer biologist/ biochemist to dissect the functional role of PEAK1 in in vitro and in vivo model systems.

Project background:
PEAK1 is a pseudokinase that serves as a scaffolding protein to coordinate signaling by integrins and receptor tyrosine kinases in the regulation of cell proliferation and cytoskeletal remodeling. The protein is dynamically phosphorylated at several tyrosine residues during colon carcinoma progression, which may allow transient binding of PEAK1 to adaptor molecules. In this project we aim to study the involvement of PEAK1 and the site-specific tyrosine phosphorylation at one tyrosine residue that is found primarily in adenomas, in the progression of colorectal adenomas to carcinomas.
Job requirements
Background in biology/chemistry;
Broad interest in the fields of cell-biology and oncology;
Experience in tissue culture and basic molecular biology is required;
Experience with mice is an advantage;
The candidate should display a can-do mentality and possess an inquisitive, creative mind and good writing skills;
The candidate should have a positive, flexible attitude, combined with team spirit.
Compensation
The temporary employment will be for a period of 4 years in an exciting and actual topic of cancer research embedded in an enthusiastic research group that is internationally oriented and performs multidisciplinary research. The gross salary for a fulltime appointment will range from € 3.447,- to € 4.077,- per month, depending on previous experience. The terms of employment will be in accordance with FWG 55 of the CAO Ziekenhuizen (Collective Labour Agreement for Hospitals).

In addition you will receive a fixed end-of-year bonus in December (8,33%) and in May you will receive 8,33% holiday pay. For more information in regard to the secondary conditions please visit our website: https://www.nki.nl/careers-study/how-to-apply/.

Interested?
Please send in your application via our website, so not via the e-mail, and attach your resume, letter of interest and contact details of two references.

For additional information please contact Dr. Arnoud Sonnenberg (telephone + 31 (0) 20- 512 1942) or Dr. Beatriz Carvalho (telephone + 31 (0) 20- 512 1732).

Acquisition for this vacancy is not appreciated.
Details
Hours per week:

36

Salary level:

FWG 55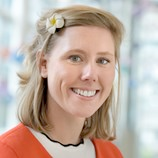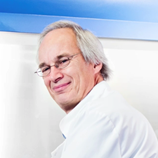 Arnoud Sonnenberg
Group leader