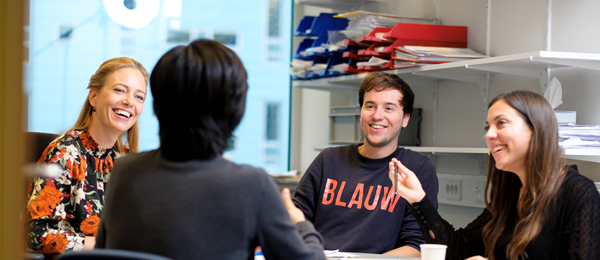 PhD student Translational Gastrointestinal Oncology
Function description
We are looking for a PhD student in the field of translational gastrointestinal oncology. Liquid biopsies contain minute amounts of cell-free circulating tumor DNA (ctDNA) in blood plasma, derived from primary and metastatic lesions. The aim of the PLCRC-DOLPHIN study is to examine how ctDNA testing can complement or partly replace CT imaging for treatment response monitoring of patients with metastatic colorectal cancer.

The DOLPHIN project is an international multidisciplinary public private partnership project lead by Remond Fijneman (Translational Gastrointestinal Oncology, NKI) in close collaboration with Niels Kok (Surgery, NKI), Max Lahaye (Radiology, NKI), Jeanine Roodhart (Medical Oncology, UMCU), Manon Braat (Radiology, UMCU), Geraldine Vink (UMCU and PLCRC), Veerle Coupé (Health Technology Assessment, AUMC) and the company Delfi Diagnostics (Baltimore, USA).

You will coordinate the DOLPHIN study, which makes use of the infrastructure of the Dutch Prospective ColoRectal Cancer cohort study PLCRC. You will bring together clinical, imaging and molecular data and investigate the clinical utility of ctDNA testing for treatment response monitoring in patients with metastatic colorectal cancer.
Job requirements
You are fluent in Dutch - Je beheerst de Nederlandse taal.
You have a clinical background / (bio)medical master degree, experience in clinical studies
You are pro-active with excellent communication and organizational skills.
You are enthusiastic to work in a multi-disciplinary clinical translational research setting.
And strong affinity with biomarkers and innovative molecular diagnostics.
Compensation
You will join a dynamic international research team and will collaborate with clinicians and scientists with expertise in different disciplines. You will have the opportunity to follow high-quality courses offered by the OOA oncology graduate school throughout your PhD.
Your temporary employment will be for a period of four years. The gross salary per month will be according to the standard PhD scales starting from €2972,- to a maximum of €3620,- . The salary will depends on previous experience. The terms of employment will be in accordance with the CAO Ziekenhuizen (Collective Labour Agreement for Hospitals).
Interested?
For further information about the position, please contact Dr. Remond Fijneman (
r.fijneman@nki.nl
) or Dr. Niels Kok (
n.kok@nki.nl
)
Applications can be submitted through the link below, and should include your CV, a motivation letter, and the contact information of your references.
The NKI values diversity and is committed to creating an inclusive work environment that stimulates the best in each individual. Applications of all individuals are welcomed regardless of age, ancestry, religion, disability, distance from the labor market, sexual orientation or gender identity.
Acquisition for this vacancy is not appreciated.
Details
Hours per week:

36

Salary level:

Dutch Collective Labour Agreement for Hospitals
Nastassja Drenthe
Recruiter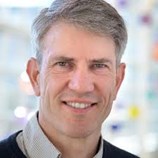 Remond Fijneman
Group leader