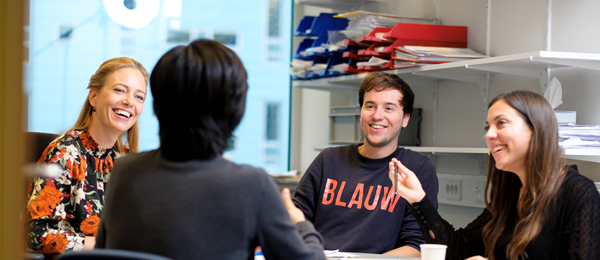 PhD student or Postdoc Cone Beam CT Image Quality
Function description
The Netherlands Cancer Institute (NKI)
Located in Amsterdam, the Netherlands Cancer Institute (NKI) is the only comprehensive cancer center in The Netherlands combining cutting edge research with excellent oncological care. Radiation Oncology is one of the mainstays of cancer treatment where patients receive a high radiation dose localized to the tumor, while minimizing the exposure of surrounding normal tissue. To guarantee that the tumor is irradiated as intended, imaging techniques have been developed that visualize the tumor and surrounding normal tissue at the time of treatment. NKI's department of radiation oncology has a long history of research in Image-Guided Radiotherapy (IGRT).

Project information
Cone Beam CT (CBCT) is an image modality widely used in IGRT to capture the patient's anatomy just prior to treatment and align the patient to the treatment machine. Improvements in image quality have extended the use of CBCT to library of plans and offline adaptive strategies. CBCT image quality, however, is still inferior to fan beam CT. Residual scatter and random motion are important factors that compromise CBCT image quality resulting in image inhomogeneity, reduced contrast, streaks and blur. Consequently, online adaptive strategies are still challenging. This project aims to improve CBCT image quality to facilitate online adaptive workflows.

Job requirements
We are seeking an ambitious PhD student or postdoc. If this project appeals to you and you can identify yourself with the following conditions, we would like you to apply:
A PhD in (medical) physics or similar.
An interest in image processing, artificial intelligence and image reconstruction
Good programming skills
Team player in a challenging diverse clinical environment
Fluent in spoken and written English
Compensation
The vacancy is available immediately. You will be employed for a minimum period of 4 years. The gross salary per month is €3.195 to €3.879 based upon relevant working experience as a PhD, according to the PhD-salary Scale.

In addition you will receive a fixed end-of-year bonus in December (8,33%) and in May you will receive 8,33% holiday pay. For more information in regard to the secondary conditions please visit our website: https://www.nki.nl/careers-study/how-to-apply/



Contact information
Interested?

For further information please contact Jan-Jakob Sonke, Group leader, +31 20 5121731

Applications can be submitted via the portal (http://www.nki.nl/working-at-the-nki/) and should include your CV, a motivation letter and the contact information of your references (in your letter of interest).

The NKI values diversity and is committed to creating an inclusive work environment that stimulates the best in each individual. Applications of all individuals are welcomed regardless of age, ancestry, religion, disability, distance from the labor market, sexual orientation or gender identity.

The position will be filled as soon as an appropriate candidate is found.

Acquisition for this vacancy is not appreciated.

Details
Hours per week:

36

Salary level:

PhD-scale