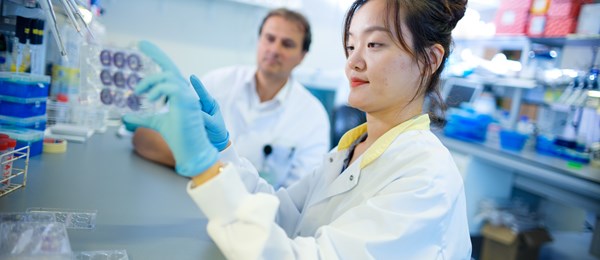 PhD Student - Epigenetics in the Immune System
Function description
We are looking for two PhD students to join our team focusing on 'Epigenetic Control of T and B cells to Modulate Immune Responses and Target Lymphoma'. The team brings together expertise in epigenetic mechanisms and technologies from the group of Fred van Leeuwen (Division of Gene Regulation) and expertise in genome dynamics in the developing immune system from the group of Heinz Jacobs (Division of Tumor Biology & Immunology).

Your project will focus on epigenetic mechanisms of gene regulation during T and B cell differentiation with the ultimate goal to control these processes to modulate the immune system and to target lymphoma and leukemia. The studies involve genetically engineered mouse models and in-vivo and in-vitro models of cancer immunology and lymphoma. This is combined with state-of-the-art molecular, cellular, epigenetic, and genomics technologies, including novel yeast DNA barcoding screens. We are particularly interested in understanding how the histone methyltransferase DOT1L controls differentiation and function of lymphocytes, at a functional and mechanistic level. This project is sponsored by The Dutch Cancer Society (KWF) and ZonMw.

We are seeking two highly ambitious PhD students, one with expertise in molecular and cellular biology and one with expertise in or affinity for genomics/bio-informatics. For both positions, fundamental insights in immunology and/or epigenetics are appreciated.
Job requirements
You have a Master's degree in biomedical sciences, computational biology, or a related field;
You demonstrate interest in epigenetics and/or immunology;
You have good organizational skills and should be able to work both independently and in a team;
You are fluent in English and have good writing, communication and presentation skills;
You have a proactive and results-oriented attitude, and the ability to get things done;
You have strong analytical skills and are able to think critically.
Compensation
You will join a dynamic international research team at The Netherlands Cancer Institute (NKI), an excellent cancer research institute with a vibrant community of many international employees. We provide an open, interactive and stimulating environment with access to top-notch facilities and with many opportunities to interact with colleagues at social events. You will have the opportunity to follow high-quality courses offered by the Oncology graduate school Of Amsterdam and to attend our weekly international seminars throughout your PhD training. The employment will be for a period of 4 years. The gross salary per month for our PhD will range from € 2.882,- to a maximum of € 3.322,- according to the standard PhD scales. The terms of employment will be in accordance with the CAO Ziekenhuizen (Collective Labor Agreement for Hospitals).
In addition you will receive a fixed end-of-year bonus in December (8,33%) and in May you will receive 8,33% holiday pay. For more information in regard to the secondary conditions please contact the recruiter via: c.de.santis@nki.nl.
Interested?
For further information about the position, please contact Dr. Fred van Leeuwen or Dr. Heinz Jacobs.
Email:
fred.v.leeuwen@nki.nl
;
h.jacobs@nki.nl
Websites:
https://www.nki.nl/divisions/gene-regulation/van-leeuwen-fr-group/
; https:
//www.nki.nl/divisions/tumor-biology-immunology/jacobs-h-group/
Please provide a motivation letter, resume, and contact information of two references. The vacancy will remain open until the position is filled.
Recent publications for further reading
• Aslam MA, Alemdehy MF, Kwesi-Maliepaard EM, …, Jacobs H, van Leeuwen F. Histone methyltransferase DOT1L controls state-specific identity during B cell differentiation. EMBO Reports 2021; e51184
• Kwesi-Maliepaard EM, Aslam MA, Alemdehy MF, …, van Leeuwen F, Jacobs H. The histone methyltransferase DOT1L prevents antigen-independent differentiation and safeguards epigenetic identity of CD8(+) T cells. Proc Natl Acad Sci USA. 2020; 117; 20706-20716
• Vlaming H, McLean … Jacobs H, van Leeuwen F. Conserved crosstalk between histone deacetylation and H3K79 methylation generates DOT1L-dose dependency in HDAC1-deficient thymic lymphoma. EMBO J. 2019; 38(14):e101564
• Vlaming H, Molenaar,… van Leeuwen F. Direct screening for chromatin status on DNA barcodes in yeast delineates the regulome of H3K79 methylation by Dot1. eLife. 2016; 5:10.7554/eLife.18919
Acquisition for this vacancy is not appreciated.
Details
Hours per week:

36

Salary level:

PhD-scale

Education level:

WO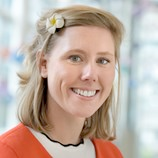 Fred van Leeuwen
Group leader