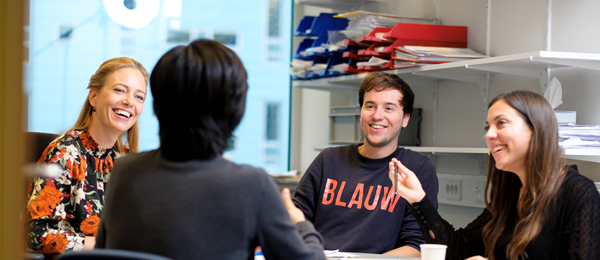 PhD Student- Computer Vision and Machine Learning
Function description
The Netherlands Cancer institute (NKI) is an internationally recognized center for cancer research and treatment of cancer patients. The University of Amsterdam (UvA) has a strong track record in artificial intelligence and machine learning. Elekta Oncology Systems produces state of the art equipment and software for radiation oncology. Together they collaborate in the POP-AART lab (Partnership for Online Personalized AI-driven Adaptive RadioTherapy). The lab will focus on the use of AI to improve precision radiation in oncology. NKI and UvA are hiring six PhD students in computer vision and machine learning for this Lab.
In particular, we are looking for PhD candidates on the following projects:
Project 1: Deep Generative Learning for Cone Beam Computed Tomography
Project 2: Learning Inverse Models for Cone Beam Computed Tomography Reconstruction
Project 3: Deep Learning Geometry for 3D Medical Image Registration
Project 4: Interactive Deep Learning for Medical Segmentation
Project 5: Learning to Forecast for Adaptive Radiation Therapy
Project 6: Reinforcement Learning for Radiation Treatment Plan optimization
Your tasks will be to:
Develop new machine learning methods within the context of one of the six research projects;
Collaborate with other researchers within the lab, NKI, UvA and Elekta;
Perform novel academic research on the crossroads of deep machine learning and medical physics. Research will be published in the top related, conferences, including ICLR, NeurIPS, ICML, CVPR, PAMI, MICCAI, AAPM, ICCR, PMB and Medical Physics.
Complete and defend a PhD thesis within the official appointment duration of four years;
Regularly present intermediate research results at international conferences and workshops, and publish them in proceedings and journals;
Assist in relevant teaching activities.
Job requirements
A Master's degree in Artificial Intelligence, Computer Science, or related field;
A strong background in computer vision and/or machine learning;
Strong analytical skills and technical skills;
Excellent programming skills preferably in Python; experience with full-stack dev ops is a bonus;
Excellent mathematics foundations, especially statistics and probability theory, calculus and linear algebra;
You are highly motivated and creative, with a proactive and independent mindset;
An interdisciplinary mindset and an open and proactive personality in interacting with researchers from different disciplines;
Strong communication, presentation and writing skills and excellent command of English;
Prior publications in relevant vision and machine learning venues will be advantageous for your application.
Compensation
Your temporary employment will be for a period of 4 years. The gross salary per month for our PhD will range from € 2.882,- to a maximum of € 3.322,- according to the standard PhD scales. The terms of employment will be in accordance with the Collective Labor Agreement for Hospitals. In addition you will receive a fixed end-of-year bonus (8,33%) and you will receive 8,33% holiday pay. For more information in regards to the secondary conditions please visit our website: https://www.nki.nl/careers-study/how-to-apply/.

POP-AART Lab
You are going to carry out AI research in one of the six projects mentioned above, as part of the POP-AART lab at both the Netherlands Cancer Institute and the University of Amsterdam. There will also be regular interactions with researchers at Elekta Oncology Systems. In the lab, you will be supervised by prof. Sonke and dr. Gavves, as well as an assistant professor we are currently hiring. The lab will be part of the Innovation Center for Artificial Intelligence, a Netherlands initiative focused on joint technology development between academia, industry and government in the area of artificial intelligence.

The Netherlands Cancer Institute is among the top 10 comprehensive cancer centers, combining world-class fundamental, translational, and clinical research with dedicated patient care. Approximately 750 persons are employed in the research laboratories of NKI. Discussions, lectures and seminars are all in English and a multi-national community of postdocs, students and staff members contribute to the stimulating atmosphere of the Institute. We offer an inspiring and interactive research environment, state-of-the-art facilities, training and housing facilities in the vicinity of the Institute.

The Faculty of Science has a student body of around 6,500, as well as 1,600 members of staff working in education, research or support services. Researchers and students at the Faculty of Science are fascinated by every aspect of how the world works, be it elementary particles, the birth of the universe or the functioning of the brain. Amsterdam is a livable city with many cultural amenities.

Contact information
Interested?
Would you like to know more about this vacancy or our organisation?
Please contact:
prof. dr. ir. Jan-Jakob Sonke tel. + 31 (0)20-5121731 and email j.sonke@nki.nl
Dr. Efstratios Gavves tel + 31 (0)20-5258701 and email e.gavves@uva.nl

How to apply?
Please send your application in via our website, applications sent directly to e-mail will not be processed. Furthermore we would like to receive 1 single PDF file with all documents listed below:
A motivation letter that explains why you are interested in the PhD vacancy and joining the team; Please, state clearly in the beginning of the motivation letter your preferred projects (max 3);
A separate research statement where you explain your preferences on the project, as well as your initial ideas, e.g., how would you propose to start the research. We are not looking at this stage for working solutions, creativity is appreciated. Please, do not discuss more than three projects;
Curriculum vitae, including your list of publications if applicable;
A link to your Master's thesis;
A complete record of Bachelor and Master courses (including grades and explanation of grading system);
A list of projects and publications you have worked on (with brief descriptions of your contributions, max 2 pages);
The names and contact addresses of at least two academic references (please do not include any recommendation letters).
The NKI values diversity and is committed to creating an inclusive work environment that stimulates the best in each individual. Applications of all individuals are welcomed regardless of age, ancestry, religion, disability, distance from the labor market, sexual orientation or gender identity.
Acquisition in regards to this vacancy is not appreciated.
Details
Hours per week:

36

Salary level:

PhD-scale

Education level:

WO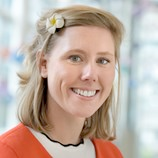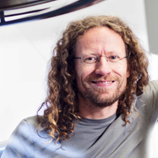 Jan-Jakob Sonke
Group leader