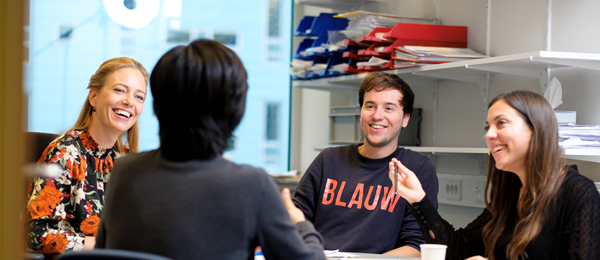 PhD Student - ARTFORCE Trial Analysis
Function description
Radiotherapy is a treatment modality of cancer where patients receive a high radiation dose localized to the tumour, while minimizing the exposure of surrounding normal tissue. Traditionally a homogeneous dose is prescribed to the tumour. Tumours, however, are heterogeneous and therefore a heterogeneous dose to the tumour might improve treatment outcome. Biological imaging such as FDG-PET can be used to visualize tumour heterogeneity and design radiation treatment plans that target radio-resistant parts of the tumour. In the recently completed randomized ARTFORCE trial (Adaptive and innovative Radiation Treatment FOR improving Cancer treatment outcome; NCT01504815), a heterogeneous dose to FDG avid region was compared to standard radiotherapy in locally advanced head and neck cancer radiotherapy. Additionally, treatment plans in the experimental arm were adapted for anatomical changes after the second week of treatment. The goal of this project is to analyse the outcome of the ARTFORCE trial.
Job requirements
We are looking for an ambitious, proactive and motivated PhD student.
Does this appeal to you and can you identify yourself with the following conditions, we would like to invite you to apply:
A master's degree in medicine, technical medicine or similar;

An interest in head-and-cancer radiotherapy and image processing;

Experience with statistical analyses;

Team player in a challenging diverse clinical environment;

Fluent in spoken and written English.
Compensation
You will work in a dynamic international scientific environment and collaborate with colleagues at the Antoni van Leeuwenhoek Hospital, the Netherlands Cancer Institute and other participating institutes in Europe. You will have the opportunity to attend conferences and follow high-quality courses offered by the OOA oncology graduate school and the AMC graduate school throughout your PhD.

Your temporary employment will be for a period of four years. The gross salary per month for our PhD will range from € 2.882,- to a maximum of € 3.322,- according to the standard PhD scales. The terms of employment will be in accordance with the CAO Ziekenhuizen (Collective Labor Agreement for Hospitals). In addition you will receive a fixed end-of-year bonus in December (8,33%) and in May you will receive 8,33% holiday pay. For more information in regard to the secondary conditions please contact the recruiter via: c.de.santis@nki.nl

Interested?
For further information about this position please contact Olga Hamming-Vrieze, head and neck radiation oncologist (o.vrieze@nki.nl) or Jan-Jakob Sonke, Group leader adaptive radiotherapy (j.sonke@nki.nl)

Your application letter, resume, and course list can be attached to our website's application form. Applications with no letter of interest or course list will be desk rejected. This application will remain open until the position has been filled. Applications are processed upon receipt.

Acquisition for this vacancy is not appreciated.

Details
Hours per week:

36

Salary level:

PhD-scale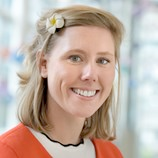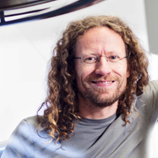 Jan-Jakob Sonke
Group leader