PhD/Postdoc Chromosome Biology
Function description
We are looking for a PhD/Postdoc student to join the Rowland laboratory. Research in our lab is driven by fundamental questions that touch upon the essence of chromosome biology and its links to the cell cycle and gene regulation. How does cohesin lock together the sister chromatids in S phase? How does cohesin structure chromosomes in interphase? And how does condensin drive chromosome compaction in mitosis? We aim to address such questions using a combination of genetics, genomics, biochemistry and imaging, using both human cells and budding yeast as our model systems.
Job requirements
We are seeking for a highly ambitious PhD studentship or Postdoc with a passion for chromosome biology. A background and or degree in molecular biology is essential, and experience with microscopy, genetics, biochemistry and/or bioinformatics is appreciated.
Compensation
You will join a dynamic international research team, and will collaborate with scientists with expertise in different disciplines. You will have the opportunity to follow high-quality courses offered by the OOA oncology graduate school throughout your PhD. Your temporary employment will be for a period of at least four years. The gross salary for per month for our PHD will be from € 2.798 to €3.446 according to the standard PhD scales. For our Postdoc position this would range from €3.375 to €4.111 The terms of employment will be in accordance with the CAO Ziekenhuizen (Collective Labour Agreement for Hospitals).
For further information about the position, please contact Dr. Benjamin Rowland.
E-mail:
b.rowland@nki.nl
Website:
http://research.nki.nl/rowlandlab
Applications can be submitted through the link below, and should include your resume, a motivational letter, and the contact information of your references.
Selected reading
Haarhuis, J.H.I., van der Weide, R.H., Blomen, V.A., Yáñez-Cuna, J.O., Amendola, M., van Ruiten, M.S., Krijger, P.H.L., Teunissen, H., Medema, R.H., van Steensel, B., Brummelkamp, T.R., de Wit, E., and Rowland, B.D. (2017) The cohesin release factor WAPL restricts chromatin loop extension.
Cell
169 (693-707)
Elbatsh, A.M.O., Haarhuis, J.H.I., Petela, N., Chapard, C., Fish, A., Celie, P.H., Stadnik, M., Ristic, D., Wyman, C., Medema, R.H., Nasmyth, K., and Rowland, B.D. (2016) Cohesin releases DNA through asymmetric ATPase-driven ring opening.
Molecular Cell
61 (575-588)
Haarhuis, J.H.I., Elbatsh, A.M.O., and Rowland, B.D. (2014) Cohesin and its regulation: On the logic of X-shaped chromosomes.
Developmental Cell
31 (7-18)
Acquisition for this vacancy is not appreciated.
Details
Sluitingsdatum:

31-12-2020

Contract type:

1

Full time:

Yes

Hours per Week:

36

Salary level:

OIO

Education level:

WO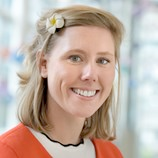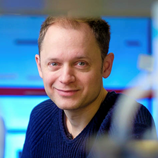 Benjamin Rowland
Group Leader