Function description
At the Flow Cytometry Facility, we provide researchers of the Netherlands Cancer Institute access to well maintained, state-of-the-art flow cytometers and cell sorting equipment.
Flow cytometry is a powerful tool to quickly characterize millions of individual cells and, if needed, isolate the cells based on their characteristics. In the Flow Cytometry Facility, we have 6 flow cytometers for analysis and 5 cell sorters to isolate cells of interest, and we expect to expand this further. After a basic introduction course, investigators can use the analytical instruments independently. While some investigators are able to operate the cell sorters independently, the cell sorters are mainly operated by FCF staff.
The Role:
Set-up and operate cell sorting equipment for a wide range of sample types.
Perform regular Quality Assurance checks for all equipment.
Assist with practical and technical problems that investigators may encounter when independently using the instruments.
Provide professional advice on experimental and panel design for both analysis and cell isolation purposes.
Provide introductory and advanced training to MSc as well as PhD students and Postdocs, for independent use of analytical flow cytometers.
Keeping the facility organized, serviced and maintained to the maximal benefit for all users.
Perform general laboratory tasks.
Job requirements
We are looking to expand our team of 3 with an enthusiast, hands-on, pro-active, and service minded individual, who is eager to learn and support and teach others. You will provide practical support to investigators who work within the facility, perform cell sorting experiments and teach investigators to use the analytical equipment independently. You'll assist in the implementation of new applications and optimization of existing protocols in collaboration with investigators.
Your profile:
At least School of Higher Vocational Education (HBO) level of skills. You have an independent, facilitating, proactive and flexible attitude. You are able to organize your work, and work on parallel projects.
You are efficient and able to cope with occasionally busy sorting schedules.
You have experience in, or strong affinity with advanced flow cytometry, operating analyzers and cell sorting equipment.
Excellent communication skills (verbal and written) in English and familiar with work in an international setting. This position requires a good English language proficiency (a minimum of CEFR B2 level).
Experience with cell culture and work at ML-II biosafety level is a strong advantage.
You will work in a dynamic international scientific environment and collaborate with colleagues at the Antoni van Leeuwenhoek Hospital, the NKI and at other institutes. With the innovation and growth our organisation has planned for the coming years, your personal development and growth are also central. Of course we are open to initiatives that support the development of both yourself and our department.
Compensation
The employment will initially be for a period of 1 year. The gross salary will range from € 2.251,- and
€ 3.225,- per month for a fulltime position, according to the FWG-function group 45, depending on previous experience. The terms of employment will be in accordance with the CAO Ziekenhuizen (Collective Labour Agreement for Hospitals).
In addition you will receive a fixed end-of-year bonus in December (8,33%) and in May you will receive 8,33% holiday pay. For more information in regard to the secondary conditions please contact the recruiter via:
c.de.santis@nki.nl
.
Contact information
For further information in regards to this position please contact Martijn van Baalen (Head Flow Cytometry Facility) via: +31 (0)20 512 6931 or
m.v.baalen@nki.nl
. You can apply for this position until
11th
of December 2020. Your application letter and resume can be attached to the application form on our website.
Acquisition for this vacancy is not appreciated.
Details
Hours per Week:

36

Salary level:

FWG 45

Education level:

HBO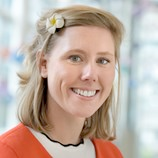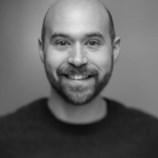 Martijn Baalen
Medewerker flowcytometrie