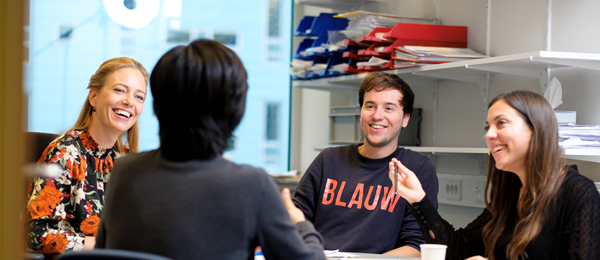 MD PhD position - Computational Physician
Function description
Personalized Neoadjuvant Cancer Immunotherapies

The research groups of Professors Christian Blank and Lodewyk Wessels are looking together for a motivated and talented physician to join our team at the Netherlands Cancer Institute (NKI).

Project description
At the NKI we have pioneered neoadjuvant (pre-operative) application of immunotherapy which is currently the most promising therapy in early-stage cancers.
Our group was the first showing that neoadjuvant immune checkpoint inhibition is superior to adjuvant therapy in expanding tumor resident T cells in stage III melanoma patients (1). Since then, our investigation into neoadjuvant checkpoint inhibition for stage III melanoma has been focussed on identifying the most optimal neoadjuvant treatment regimen, and personalizing therapy based on baseline biomarkers or the pathologic response after neoadjuvant immunotherapy (2-5). Currently we are running a large phase 3 trial testing neoadjuvant versus adjuvant checkpoint inhibition in stage III melanoma that will deliver a comprehensive dataset containing billions of datapoints from 420 patients, including full molecular profiling, imaging and clinical data as well as app-based collecting of the patient's weekly patient reported outcome measurements (PROMS) and extensive quality of life (QoL) analyses.

For the next step towards fine-tuned personalized immunotherapy, we aim to identify baseline signatures for response, but also toxicity prediction, to allow an optimal risk-balance therapy of the individual patient.

To do so, we analyse baseline tumor biopsies (DNAseq, RNAseq, spatial single cell sequencing), serum cytokine levels, the patients' auto-antibody repertoire, and the digital dataset of PROMS and QoL measurements.

The computational physician on this project will perform integrative analyses of datasets generated from our investigator-initiated trials.
Job requirements
We are seeking for an ambitious and highly motivated candidate with:
A degree in medicine.
A keen Interest in high-throughput data analysis, for example DNA and RNA sequencing and single cell sequencing
Basic skills in bioinformatics programming languages (e.g. R or Python).
Good cross-disciplinary collaborative and communication skills.
Experience in statistics, machine learning and experience with projects involving genomics to identifying candidate targets and biomarkers would be a plus.
Good understanding in cancer biology and immunology.
Compensation
You will join international research group and will collaborating with cancer immunologists, oncologists, and will be embedded in a bioinformatics group. You will work with datasets that are unique in the world and at the forefront of cancer immunotherapy. Your work will have immediate impact on patient treatment and investigator-initiated study designs.
This is a temporary employment contract for a period of at least 4 years. Depending on experience, the salary amounts to a minimum of €3.355,- to a maximum of €4.073,- according to the standard PhD scales with a full-time employment of 36 hours per week.
During your PhD you have the opportunity to participate in courses offered by the Research School Oncology Amsterdam (OOA).
In addition to these employment conditions, the NKI-AVL offers an excellent working atmosphere in a specialized hospital. We can also help you find accommodation in the region.
For more information you can contact Prof. dr. C.U. Blank, medical-oncologist, via
c.blank@nki.nl
and Prof. dr. L. Wessels, head of Computational Cancer Biology
l.wessels@nki.nl
Amsterdam
Amsterdam is a very lively multicultural open-minded world capital with many cultural possibilities and hotspots. The institute is one of the European leading cancer center located within a 20-minute tram or bicycle ride from the city center and within 10 minutes from Schiphol airport by car or train.
Interested?
Please upload your CV and motivation letter on the NKI website and send it to
c.blank@nki.nl
The NKI values diversity and is committed to creating an inclusive work environment that stimulates the best in each individual. Applications of all individuals are welcomed regardless of age, ancestry, religion, disability, distance from the labor market, sexual orientation or gender identity.
Acquisition for this vacancy is not appreciated.
1. Blank CU, Rozeman EA, Fanchi LF, Sikorska K, van de Wiel B, Kvistborg P, et al. Neoadjuvant versus adjuvant ipilimumab plus nivolumab in macroscopic stage III melanoma. Nature medicine. 2018;24(11):1655-61.
2. Rozeman EA, Menzies AM, van Akkooi ACJ, Adhikari C, Bierman C, van de Wiel BA, et al. Identification of the optimal combination dosing schedule of neoadjuvant ipilimumab plus nivolumab in macroscopic stage III melanoma (OpACIN-neo): a multicentre, phase 2, randomised, controlled trial. The lancet oncology. 2019;20(7):948-60.
3. Rozeman EA, Hoefsmit EP, Reijers ILM, Saw RPM, Versluis JM, Krijgsman O, et al. Survival and biomarker analyses from the OpACIN-neo and OpACIN neoadjuvant immunotherapy trials in stage III melanoma. Nature medicine. 2021;27(2):256-63.
4. Reijers ILM, Menzies AM, van Akkooi ACJ, Versluis JM, van den Heuvel NMJ, Saw RPM, et al. Personalized response-directed surgery and adjuvant therapy after neoadjuvant ipilimumab and nivolumab in high-risk stage III melanoma: the PRADO trial. Nature medicine. 2022.
5. Reijers ILM, Dimitriadis P, Rozeman EA, Krijgsman O, Cornelissen S, Bosch LJW, et al. The interferon-gamma (IFN-y) signature from baseline tumor material predicts pathologic response after neoadjuvant ipilimumab (IPI) + nivolumab (NIVO) in stage III melanoma. Journal of Clinical Oncology. 2022;40(16_suppl):9539-.
Details
Hours per week:

36

Salary level:

PhD-scale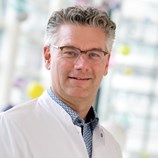 Christian Blank
Group leader