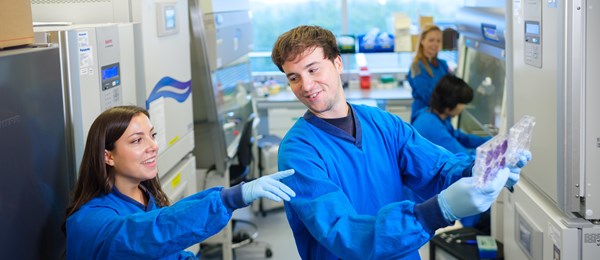 Functional manager Laboratory Animal Facility
Function description
The Netherlands Cancer Institute – Antoni van Leeuwenhoek Hospital has the ambition to provide a significant contribution to the treatment of cancer by performing excellent research thereby generating a direct benefit for the patient. The performance of preclinical experiments with the use of laboratory animals is an essential part of the process. By combining outstanding knowledge and expertise, state-of-the-art facilities, the development and implementation of innovations and our supportive efforts to facilitate excellent research, the laboratory animal facility of the NKI-AVL has a leading role at the (inter)national level in preclinical cancer research; all with the highest priority of respect for wellbeing and animal welfare.

The functional manager at the laboratory animal facility team
As a functional manager you will team up with the information manager and the head of the laboratory animal facility. Together we will narrow the gap between the end-user and the central IT department (I&A). You will closely collaborate with biotechnical personnel, animal caretakers and researchers to train, support and advise them with regard to questions and other issues of different (customized) software applications and devices in the lab. You will help the end user in the use of the different applications when they are facing an error, mostly concerning small changes, sometimes more in depth solutions will be required. Besides this, you will also be part of larger projects including adaptations and innovations. In both cases, you will be in charge to translate the requirements of the end user to a functional solution. In addition, you will closely collaborate with the I&A team of the institute who is in charge of implementing (infrastructural) technical changes. You will be member of a small team that is part of the laboratory animal facility, an inspiring and enthusiastic team of 40 people responsible for all activities related to laboratory animals. There will be room to grow by training, education and attaining more expertise; at different levels including the development of applications as well as data management and analysis.
Preclinical research in our institute is mainly done by using mice and rats. The laboratory animal facility has a capacity of 18.000 cages housing rodents for about 650 active studies. Beside scientists, 40 collaborators of the facility are taking care of the housing and husbandry of the mice and rats including breeding and colony management. In addition, they support the research labs in performing their in vivo experiments, taking care of the animal welfare and generally support the service of the facility.

The laboratory animal facility supports the scientists at different levels by offering software applications, novel and existing ones, aiming to test hypothesis and generate new insights, thereby upholding animal welfare and emphasizing replacement, reduction and refinement as our highest priority. As such, we largely contribute to the mission of the institute: research of today to develop treatment of tomorrow. We are very ambitious to facilitate cancer research by offering a state-of-the-art service. To accomplish this ambition, we are looking for a candidate to join our team.

Why work at the Antoni van Leeuwenhoek?
You will be working in a dynamic research institute with short communication lines, close collaborations with all kind of people and a strong team spirit. Not one single day will be the same and there will be enough freedom to further develop your skills. Our IT-team is closely collaborating with the researchers, as such we are also able to play an important role in the development of new discoveries.
Job requirements
We are looking for a conscientious self-starter with strong people skills; a functional manager who enjoys making software applications fit in a workflow and look beyond the requests from end users. You have minimally a bachelor work- and intellectual level;
Experience with functional application management is a prerequisite;
You have good understanding of workflow processes preferably within a research institute and/or laboratory;
Creativity in solutions, accurate handling, and delivering high quality are your main characteristics;
You are able to work independently, are perseverant and willing to work in a complex and multidisciplinary environment;

Affinity with business intelligence tools or data management in general is a pro;

Fluent in English and Dutch, both written and speaking.
Compensation
As an innovative and inspiring organization, your development and growth is also one of our ambitions. We are open for initiatives supporting your growth and progress thereby also moving forward our own department. We offer a position for one year, with the possibility to get a permanent contract. The basis of the contractual conditions will be according to FWG 50,CAO hospitals. Depending of your experience, your salary will be between €2.526 and €3.774 gross per month for a 36 hour week. On top of this, there will be secondary conditions including 8,33% holiday fee and a fixed end-of-year fee. Your travel expenses will be reimbursed at € 0,08 per km (with a maximum of 30km single route) which can be completed until 0,19 per km at the end of the year by using the Meer Keuze Arbeidsvoorwaarden condition. Free parking at the Antoni van Leeuwenhoek is also part of the package. Personnel is stimulated to use public transport and bicycle and therefore we offer an interesting arrangement for bikers and/or discount on the NS-business card. As employer we contribute to 50% of your retirement at the Pensioenfonds Zorg & Welzijn and provide a collective discount at the health insurance IZZ and Zilveren Kruis and insurance for incapability for work. Working conditions are according to the CAO hospitals.
Are you interested?
Are you interested in this challenge? Do you recognize yourself in the profile described above or do you want to know more? Please don't hesitate to contact us before the 15
th
of January 2021 at (e.hermans@nki.nl) or contact our recruitment department via (+31 020 512 2879).
An assessment can be part of the selection procedure.
Details
Full time:

Yes

Hours per week:

36

Salary level:

FWG 50

Education level:

HBO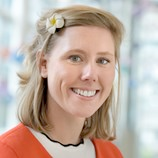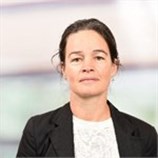 Els Hermans
Head of Animal Facility