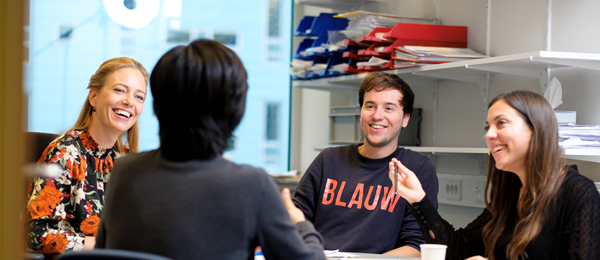 Function description
The Netherlands Cancer Institute - Antoni van Leeuwenhoek hospital (NKI-AVL) is a Comprehensive Cancer Center. We are an independent organization where patient care and scientific research are closely linked. Research topics within the NKI cover all major areas of cancer research, with special emphasis on five themes: basic research, image-guided treatment, immune therapy, personalized medicine and quality of life. With these themes we aim to realize the mission "A cure for every cancer".
Our institute houses several specialized research facilities with state-of-the-art equipment and dedicated support personnel to aid our researchers in the design, planning and execution of their experiments.

Your role within the department
You'll be working at the Flow Cytometry Facility, where we provide researchers of the Netherlands Cancer Institute access to state-of-the-art flow cytometers and cell sorting equipment to characterize millions of individual cells within a short time and if needed isolate specific cell types based on characteristic phenotypes. We have 7 flow cytometers for analysis, and 4 cell sorters. After a basic introduction course, investigators can use the analytical instruments independently. And while some investigators are able to operate the cell sorters independently, the cell sorters are mainly operated by us. Additionally, we are continuously working on ways to improve our services and expand the knowledge base of the researchers that visit our facility via documentation and lectures on a wide variety of flow cytometry topics.

We are looking to expand our team of 3 with an enthusiast, hands-on, pro-active, and service minded person, who enjoys learning and likes to teach others. You will provide practical support to the researchers who work within the facility, perform cell sorting experiments and teach investigators to use the equipment independently. On occasion, you'll be involved in the implementation of new applications and optimization of existing protocols in close collaboration with investigators.
Job requirements
Below you find a description of our ideal candidate. If you think that you are not our ideal candidate, but you tick some of these boxes and if you like to learn new things, we also invite you to apply.
Our ideal candidate:
has ample experience with and understanding of flow cytometry in a research setting or core facility.
has experience in design and analysis of complex flow cytometry experiments.
has experience in acquisition and management of flow cytometry data.
has experience in maintaining, validating and quality control of flow cytometry equipment.
has experience in operating cell sorting equipment for a wide range of sample types.
is able to performs basic troubleshooting of instruments.
has experience in providing instructions and guidance to investigators and trained core users, including scheduling, analysis and sorting of samples, and basic equipment questions and problems;
has up-to-date knowledge of scientific research, technological advances, cell preparation methods and post-sort applications.
assists in daily operation of the facility including monitoring equipment usage, reagent supply, et cetera.
has an independent, facilitating, proactive and flexible attitude. You are able to organize your work, and work on parallel projects.
is efficient and able to cope with occasionally busy sorting schedules. has excellent communication skills (verbal and written) in English and familiar with work in an international setting.
This position requires a good English language proficiency (a minimum of CEFR B2 level).
speaks Dutch or is willing to learn
has experience with cell culture and work at ML-II biosafety level
Compensation
The Netherlands Cancer Institute accommodates approximately 650 scientists and scientific support personnel. Research discussions, lectures and seminars in English and a large number of Dutch and non-Dutch postdocs, students and staff members contribute to the stimulating, collaborative and international atmosphere of the Institute. We offer a diverse and inclusive workplace and a competitive salary. The Institute is located close to the city center of Amsterdam, the international Schiphol airport and there are many facilities nearby, such as gyms, museums, schools, child care, shops, etc.

We offer a position for one year with the possibility of an extension. The gross salary per month will be from € 2.554 to € 4.391 according to FWG 45-55, depending on education and previous experience. The terms of employment will be in accordance with the CAO Ziekenhuizen (Collective Labour Agreement for Hospitals).

Contact information
For further information about the position, please contact Martijn van Baalen
E-mail: m.v.baalen@nki.nl
Website: http://research.nki.nl/facilities

Applications can be submitted through the link below, and should include your CV, a motivation letter, and the contact information of your references.

Acquisition for this vacancy is not appreciated.

The NKI values diversity and is committed to creating an inclusive work environment that stimulates the best in each individual. Applications of all individuals are welcomed regardless of age, ancestry, religion, disability, distance from the labor market, sexual orientation or gender identity.


Details
Closing date:

22-07-2022

Hours per week:

36

Salary level:

Dutch Collective Labour Agreement for Hospitals
Nastassja Drenthe
Recruiter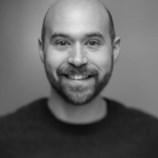 Martijn van Baalen
Head Flow Cytometry Facility