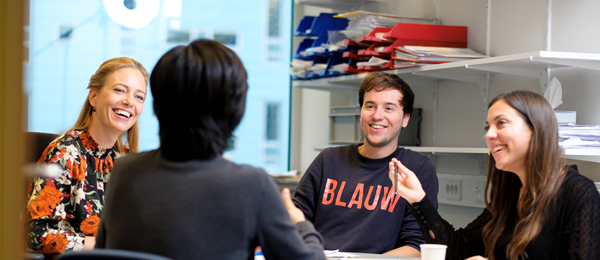 Electrical Engineer in Electromagnetic tumor tracking technologies for surgical navigation
Function description
This project:
Advanced surgical navigation systems should allow tumor tracking during the surgical procedure. This will require development of novel miniaturized sensors that can be followed during surgical manipulation. This will necessitate high standards on powering, energy management and data transmission, as well as seamless integration of the derived sensor signal of the miniaturized sensors with currently available EM navigation systems. For the signal integration part of the project we are looking for researcher experienced in electrical/electronic engineering.

International project between different partners: hospital, research institute and medtech company:

The Netherlands Cancer Institute (NKI) is a comprehensive cancer center in Amsterdam, The Netherlands. The institute, founded in 1913, is among the top 10 comprehensive cancer centers, combining world-class fundamental, translational, and clinical research with dedicated patient care. Our initiatives to promote excellent translational research have been recognized by the European Academy of Cancer Sciences, when they designated us 'Comprehensive Cancer Center of Excellence in Translational Research'. Please look at www.nki.nl.
Within the last years, researchers at the NKI developed a surgical navigation system to guide the surgeons during complex surgical procedures. The system is based around an electromagnetic tracking device with sensors to track the surgeon's tools and patient movement. The next step would be to track also tumor movement, which is further developed within this project.

Tyndall National Institute, Cork, Ireland is a leading European research centre in integrated ICT (Information and Communications Technology) hardware and systems. Specialising in both electronics and photonics – materials, devices, circuits and systems. Amongst other areas we are globally leading in our core research areas of: Microelectronic and photonic integration and packaging, Mixed signal and analog circuit design, Biophotonics, bioelectronics, biomedical devices and systems. Central to our mission is delivering economic impact through research excellence see www.tyndall.ie. We work with industry and academia to transform research into products in our core market areas of electronics, communications, energy, health, agri-food and the environment. As the Irish national institute for photonics and micro/nanoelectronics and a research flagship of UCC, the institute employs 600 researchers, engineers and support staff, including 120 full-time graduate students.

Bcon-Medical is a young start-up company that develops state-of-the-art navigation solutions to guide surgeons during complex surgical procedures. Their focus is on making electromagnetic navigation solutions available and affordable for all surgical oncology hospitals. They are working on next level electromagnetic tracking solutions that enable superior guidance during surgery with an intuitive clinical workflow. Please look at https://bcon-medical.com
Job requirements
You will be based at The Netherlands Cancer Institute (NKI) in Amsterdam as well you will spent part of the time in the Tyndall National Institute, Cork. This active interaction should allow optimal coordination of the technical design and implementation. The exact time distribution will follow the need during the project, but will be around two-thirds at the NKI in Amsterdam and one-third at Tyndall in Cork. In Amsterdam, you will work with the engineering team on the clinical design and development of the navigation system. In Tyndall, you will be working with the multi-disciplinary team on sensor and system development. Your work will concentrate on signal analysis of the present and the to-be-developed system, signal processing/modulation, signal control and ultimately signal integration into the final navigation set up. In addition, you will be involved in testing the different components of the navigation system separately as well as in an integrated fashion.
What's on offer
Apart from the opportunity to work in a multi-disciplinary research team consisting of clinicians, medical systems architects, integrated circuit designers, magnetics engineers, and power systems experts, we offer:
Work as a highly valuable research team member in a world-class consortium of a renowned National Cancer Center, The Tyndall National Institute, and MedTech start-up.
Employment in a dynamic, vibrant and self-driven work environment that focuses on high-impact research that is strongly aligned to MedTech industry partners and clinical implementation.
Collaborate with clinicians and MedTech industry on advanced miniaturized sensors and learn about clinical needs and implementation of technology
Opportunity to attend and publish work at leading conferences
Opportunity to publish in leading journals like IEEE and others
Amsterdam is a stunning city with many cultural amenities. The institute is located within a 20-minute tram or bicycle ride from the center of Amsterdam.
Key Responsibilities
Participate in research projects under the direction of a project team leader to analyze, modulate and integrate signal design into an ultimate clinical navigation system
Test the components of the navigation system individually and in an integrated fashion using phantoms.
Assist and support in the development of system level solutions.
Work on collaborative research projects within the consortium of The Netherlands Cancer Insitute, Tyndall and BCON medical .
Assist in the mentoring and support of junior researchers.
Engage in the dissemination of the results of the research, as directed by and with the support of senior research staff.
Essential Criteria
Researcher in electromagnetics, electronics, physics or a related topic.
Strong knowledge of signal analysis and signal processing
The successful candidate will be highly innovative with a strong desire to have a key-rol in this multi-disciplinary research for real-life applications
"Hands-on" personality; experience with experimental lab setup and measurements
Knowledge of mathematical analysis tools such as MATLAB
The successful candidate will be highly analytical with good interpersonal, communication and organizational skills
Fluent in English
Being able to easily bridge challenging technical problems and practical solutions within an surgical environment
Desirable Criteria
Good mathematical ability and knowledge of statistics
Knowledge of electromagnetic tracking systems would be an advantage
Experience in related projects
Experience in PCB design is an advantage
Compensation
You will be employed for a period of 4 years. The gross salary per month is € 3.695 to € 4.391 according to salary scale FWG 55, depending on your experience. In addition you will receive a fixed end-of-year bonus in December (8,33%) and in May you will receive 8,33% holiday pay. The terms of employment will be in accordance with the CAO Ziekenhuizen (Collective Labour Agreement for Hospitals), with 25 vacation days.




Contact information

Any queries relating to this position can be forwarded to Prof dr T Ruers (t.ruers@nki.nl) or Dr. Daniel O' Hare on email daniel.ohare@tyndall.ie

Deadline: August 28th 2022.
Details
Closing date:

29-08-2022

Hours per week:

36

Salary level:

FWG 55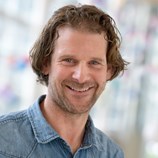 Tim Klijnman
Teamleider Recruitment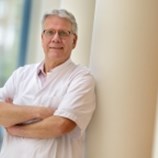 Theo Ruers
Hoofd medische zaken & research, Centrum voor Vroegdiagnostiek / Chirurg