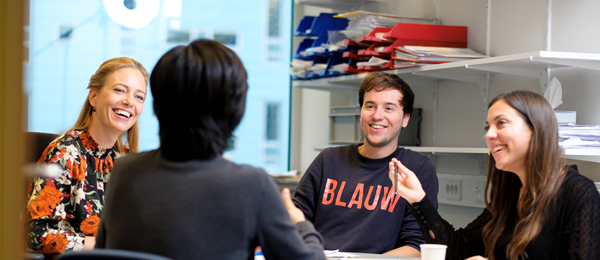 Function description
At the AVL we are in a transition to a data-driven organisation. In this process we have to design and develop a state of the art Datawarehouse (DWH). For the support of this development we are looking for a new member of our DWH team.

Your position
You will be involved in the development of architectures, the design and deployment process in a new Azure environment. You can collect, aggregate, and analyze structured/unstructured data from multiple internal and external sources and provide patterns, insights and trends to decision-makers. You will help design and build data pipelines, data streams, reporting tools, data service APIs and data generators. You will use the latest technology solutions like Azure Data Factory, Azure Synaps, Azure Databricks.
As a Data Engineer, you will be a member of the DWH team responsible for establishing and maintaining a high quality data warehouse for producing sound business, clinical and research information from source systems. You will be committed to taking the information platform (DWH) to the next level as a team. This is a broad role with an emphasis on the technical back end of the information platform. In addition, you must be a communicative person in order to understand and align business requirement.
Job requirements
Preferably at least a relevant HBO degree;
Expert level understanding on Azure Data Factory, Azure SQL, Databricks is required;
Extensive experience in SQL and no-SQL query;
Proven knowledge of Azure Cloud;
Knowledge of data reporting and visualization such as Power BI is preferred;
Ability to conduct data profiling, cataloging, and mapping for technical design and construction of technical data flows;
The ability to apply such methods to solve business problems using one or more Azure Data and Analytics services in combination with building data pipelines, data streams, and system integration;
Knowledge of Python is a plus;
Knowledge of Dev-Ops processes (including CI/CD) and Infrastructure as code fundamentals is a plus;
Excellend command of the English language (Dutch is a plus);
Experience with Git/TFS/VSTS is a must.
Compensation
With the innovation and growth that we will experience as an organization in the coming years, your development and growth will also be central. To this end, we also have a training budget available for you to follow further training and obtain certifications. Naturally, we are open to initiatives that support your development and that of our department. The basis for your terms of employment is in accordance with the CAO Ziekenhuizen. Your salary will be, depending on experience between €3.389, - and €4.964, - gross per month based on a 36-hour workweek. The terms of employment will be in accordance with FWG 60 of the CAO Ziekenhuizen (Collective Labour Agreement for Hospitals).

In addition you will receive a fixed end-of-year bonus in December (8,33%) and in May you will receive 8,33% holiday pay.

Interested?
For more information and questions, please contact Hugo M. Nijhof, who can be reached at 020 5122952.

The AVL values diversity and is committed to creating an inclusive work environment that stimulates the best in each individual. Applications of all individuals are welcomed regardless of age, ancestry, religion, disability, distance from the labor market, sexual orientation or gender identity.

Acquisition in regards to this vacancy is not appreciated.
Details
Hours per week:

36

Salary level:

Dutch Collective Labour Agreement for Hospitals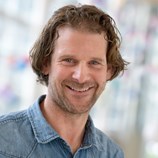 Tim Klijnman
Teamleider Recruitment
Hugo Nijhof
Teamleider Applicatiebeheer