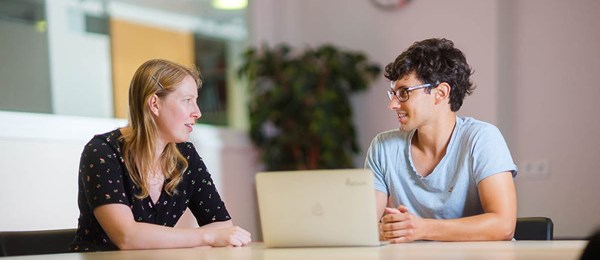 Computational Biologist - Personalized Neoadjuvant Cancer Immunotherapies
Function description
The research group of Professor Christian Blank is looking for a motivated and talented Computational Biologist to join our team at the Netherlands Cancer Institute (NKI).

Project description
Neoadjuvant Immunotherapies in stage III disease are currently the second wave in cancer immunotherapies, inducing even higher response rates and allowing response evaluation in the individual patient. Our group was the first showing that neoadjuvant immunotherapy is superior to adjuvant therapy in expanding tumor resident T cells (Blank et al., Nat Med 2018). We also identified a well-tolerated combination therapy benefitting almost 80% of stage III melanoma patients (Rozeman et al. Lancet Oncology 2019, Rozeman et al. Nat Med 2020). Currently we are testing whether we can omit surgery in these patients achieving major pathologic response upon the neoadjuvant immunotherapy.

The next step towards personalized immunotherapy, that we aim for, is identifying baseline signatures discriminating responders from non-responders. To do so, we analyse baseline tumor biopsies (DNAseq, RNAseq, spatial tissue protein profiling by NanoString DSP microscopy), serum cytokine levels, and the patients' microbiome.

The goal of this project is to identify baseline signatures associated with response and adverse events. This will allow an improved patient selection, and allow gaining a deeper understanding of mechanisms of resistance to neoadjuvant immunotherapy, leading to alternative combination therapies in patients with unfavourable tumor signatures.

The computational biologist on this project will perform integrative analyses of datasets generated from our investigator-initiated trials, aiming at understanding requirements for response to current neoadjuvant immunotherapies and propose new combination therapies correcting the unfavourable tumor microenvironment in non-responders.
Job requirements
We are seeking for an ambitious and highly motivated candidate with:
A MSc or PhD degree in bioinformatics, computer science or a related discipline.
Experience with high-throughput data analysis, especially DNA and RNA sequencing data.
Proficiency in bioinformatics programming languages (e.g. R or Python).
Good cross-disciplinary collaborative and communication skills.
Experience in statistics, machine learning and experience with projects involving genomics to identifying candidate targets and biomarkers is a plus.
Basis understanding in cancer biology, immunology and clinical applications would be advantageous.
Compensation
You will join an international research group and will collaborate with scientists (cancer immunology) and clinicians (oncologists). You will work with datasets unique in the world at the forefront of cancer immunotherapies. Your work will have immediate impact on patient treatment and investigator-initiated study designs.
You will have the opportunity to follow high-quality courses offered, e.g. the NKI postdoc career development program or in case of being MSc joining the PhD program at a later timepoint.
Your initially temporary employment will be for a period of 2 years. The gross salary per month will range from € 2.526,- to a maximum of € 3.774,- according to the FWG-function group 50/55, and depends on previous experience. In addition you will receive a fixed end-of-year bonus in December (8,33%) and in May you will receive 8,33% holiday pay.
The terms of employment will be in accordance with the CAO Ziekenhuizen (Collective Labour Agreement for Hospitals).
Amsterdam
Amsterdam is a very lively multicultural open-minded world capital with many cultural possibilities and hotspots. The institute is one of the European leading cancer center located within a 20-minute tram or bicycle ride from the city center and within 10 minutes from Schiphol airport by car or train.
Interested?
Please send in your CV and motivation letter to Prof. Christian Blank (
c.blank@nki.nl
) via our website. For further information on the Blank group please visit
https://www.nki.nl/divisions/molecular-oncology-immunology/blank-c-group/
Details
Hours per week:

36

Salary level:

Dutch Collective Labour Agreement for Hospitals

Education level:

WO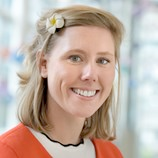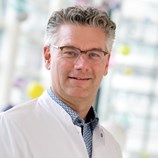 Christian Blank
Group leader