Clinical Software Developer (DevOps)
Function description
We are looking for a software developer who will work to implement innovative solutions in a clinical environment, where we use an integrated DevOps approach.

The department of radiation oncology of the Antoni van Leeuwenhoek is looking to expand its team of clinical software developers. This team, currently consisting of 3 developers and a supervisor, is tasked with the design, development, testing and maintenance of a wide array of applications and services that are used in the clinical workflow of the department. This includes projects in areas like medical image processing, data processing, machine learning, signal processing and automation. Apart from developing software, you are responsible for designing and implementing a software architecture that suits the ambitions of the department.

The clinical developers work closely with the other teams of the medical physics and the physics research groups. Apart from the clinical developers, the complete ICT team of the department includes system engineers, application specialists, an information manager, an architect, a health informatician, and two medical physicists. The department has a long history of developing innovative software, and constructing and maintaining a complex ICT infrastructure. Currently, we are facing the challenge to make the transition to a tight cooperation between developers and system engineers (DevOps), making use of agile/scrum methods. At the same time, we are looking at the potential of using cloud applications.

The institute
The Antoni van Leeuwenhoek has applied itself for over 100 years to cure and care for cancer patients. By combining research and clinical care we have achieved a solid international reputation as comprehensive cancer center. In the department of radiation oncology, too, research and care are closely connected. Radiotherapy is a highly technical treatment, that leans heavily on the supporting infrastructure. As ICT specialist, you have a crucial role in the optimal treatment of our patients, both now and in the future.
Job requirements
We are looking for an enthusiastic software developer, preferably with an education in the field of software development or computer science, with experience in these areas:
Design and implementation of a suitable and manageable software architecture
Working in a DevOps environment using agile/scrum, CI/CD; experience as scrum master
Data science and/or machine learning
Medical image processing and imaging modalities like MR and CT
Service oriented architecture
Workflow management tools
Use of Docker containers
Use of cloud infrastructure and services
Programming languages like Python, C++ or C#
Azure DevOps
We expect these skills:
Good communication skills to interact with other developers, but also stakeholders and end users, like physicians, radiographers, researchers and physicists
Be able to translate the needs of users and stakeholders into concrete solutions, while striving for solutions that are as generic as possible
Be able to deliver good and comprehensive documentation for all products, and seeing the necessity of it
Good command of the English language
Professional and intellectual capabilities at academic level
Compensation
If you are interested to help us, then we are committed to help you develop in your career. Together we we will make sure you can follow education and training that helps you to keep abreast of the latest developments.

The position is a year contract, with the intent to move to a fixed contract afterwards. The terms of employment will be in accordance with the CAO hospitals. You will earn a good salary that matches your experience; In addition you will receive a fixed end-of-year bonus in December.

The deadline for application is December 1st.

Want to know more?
For more information, please contact Roel Zinkstok, medical physicist (r.zinkstok@nki.nl, tel: 020 – 512 1834).

Apply
You can upload your application letter and resume using the web form on our site www.werkenbijavl.nl. Select the job offer that you wish to apply for: you will find an application button that will take you to the web form. After submitting the form you we will get back to you as soon as possible.
Details
Hours per Week:

36

Salary level:

Conform CAO Ziekenhuizen

Education level:

WO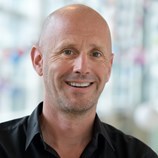 Arjen Biesterveld
Recruiter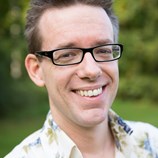 Roel Zinkstok
Klinisch fysicus RT