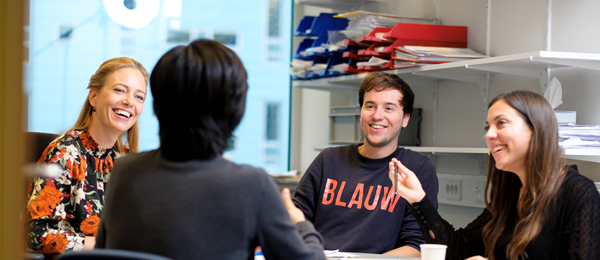 Bioinformatics PhD Student
Function description
The Faller and Kvistborg labs are seeking a talented and enthusiastic individual to investigate the role of ribosome heterogeneity in health and disease. The position is focused on computational analysis, so experience in computational biology and bioinformatics is needed.

Project
The project involves the study of the exciting new field of ribosome heterogeneity. The idea that not all ribosomes are the same, and that they can have a direct regulatory role in translation, is a fascinating one. It is now thought that the ribosome provides an additional layer of gene regulation that has previously been over-looked. We have developed a bioinformatics method to study this phenomenon, and the successful candidate will extend this to study consequences of ribosome heterogeneity in biological systems, using multi-omics datasets. We are particularly interested in the response of cancer cells to immune attack, and this will form the core of the project. Our ultimate goal is to understand how important ribosome heterogeneity is, and to develop tools to allow a more thorough understanding of it.
Job requirements
We are seeking a motivated bioinformatics PhD candidate with an interest in cancer biology, immunology or RNA translation. The candidate will work extensively with wet lab students and postdocs, and the ability to communicate scientific ideas effectively is key. Experience in Python or R is required. We are interested in both pure bioinformatics students and students with a wet-lab background.

You will have the opportunity to follow high-quality courses offered by the OOA oncology graduate school throughout your PhD.

The Netherlands Cancer Institute (NKI) is an independent research institute located in the lively city of Amsterdam. The Institute covers all major areas of molecular and cellular cancer biology, with special emphasis on mouse tumour models, functional screens, cancer cell biology and translational research. The Netherlands Cancer Institute and the Antoni van Leeuwenhoek Hospital form an integrated cancer centre, combining a research laboratory and a hospital under one roof in a single, independent organization. All hospital departments have an extensive research program, often in close collaboration with the research laboratory. This research is focused on improving cancer treatment through imaging and molecular diagnostics, new medicine, improved operating techniques, more effective radiotherapy, and combinations of these, epidemiology and psychosocial research.

State-of-the-art facilities
The research groups at the NKI-AVL are supported by state-of-the-art equipment and facilities, most with dedicated support staff. The Institute has a High Performance Computing Facility, a functional screening facility for RNAi and small-molecule libraries, excellent facilities for microscopy, flow-cytometry, protein expression and purification, and many more.

Inspiring international atmosphere
Approximately 550 people work in the research laboratory and many of the clinicians are involved in research. Work discussions, lectures and seminars are in English and a large number of non-Dutch post-docs, students and staff members contribute to the stimulating and international atmosphere of the Institute.
Compensation
We offer a stimulating and interactive research environment, free use of all state-of-the-art facilities. Your temporary employment will be for a period of at least four years. The terms of employment will be in accordance with the CAO Ziekenhuizen (Collective Labour Agreement for Hospitals).
Information
For further information on the lab visit our home page (
www.fallerlab.com
) or contact William Faller (
w.faller@nki.nl
).
The closing date for applications is
30/07/22
.
The NKI values diversity and is committed to creating an inclusive work environment that stimulates the best in each individual. Applications of all individuals are welcomed regardless of age, ancestry, religion, disability, distance from the labor market, sexual orientation or gender identity.
Details
Closing date:

31-07-2022

Hours per week:

36

Salary level:

PhD-scale
Nastassja Drenthe
Recruiter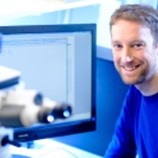 William Faller
Groupleader