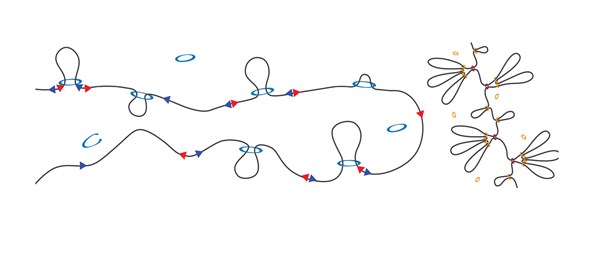 Function description
The Netherlands Cancer Institute (NKI) in Amsterdam is a Comprehensive Cancer Centre combining a hospital and research laboratories in a single independent organization. The research group of Benjamin Rowland is part of the Division of Cell Biology, and is specialized in chromosome biology.
Project
The Rowland lab is looking for a bioinformatician with a solid background in genomics. You will become part of an inter-disciplinary team that studies the mechanisms that control genome architecture in interphase and mitosis. You will be involved in numerous projects that study different aspects of genome control by protein complexes such as cohesin and condensin, and their regulation by factors such as CTCF. Your methods will include a range of next-generation sequencing approaches, including Hi-C, ChIP-Seq, RNA-Seq, Repli-Seq and End-Seq. You will be involved in the design of experiments, and in the analysis of the results.
Please check out our website and publications for more information about our projects:
https://www.nki.nl/research/research-groups/benjamin-rowland/
Hoencamp et al., Science, 2021, (PMID: 34045355)
Li et al., Nature, 2020, (PMID: 31905366)
Elbatsh et al., Mol Cell, 2019, (PMID: 31629658)
Haarhuis et al., Cell, 2017, (PMID: 28475897)
Team
You will be working in the division of Cell Biology, in the group of Benjamin Rowland. The team uses a multi-disciplinary approach to study chromosome biology, using methods ranging from genetics, to 3D genomics, biochemistry and imaging. We are looking for an enthusiastic team-player, who enjoys discussing science, and has a passion for chromosome biology.
NKI
Approximately 700 people work in the research laboratories. Research discussions, lectures and seminars in English and a large number of Dutch and non-Dutch postdocs, students and staff members contribute to the stimulating and international atmosphere of the Institute. We offer an inspiring and interactive research environment, state-of-the-art facilities, training, a competitive salary (including possibilities for tax-reduction) and housing facilities in the vicinity of the Institute. The Institute is located close to the city centre of Amsterdam and the international Schiphol airport.
Job requirements
We are looking for an enthusiastic, skilled, and proactive bioinformatician with the following skills:
A PhD or MSc degree in a relevant field;
Extensive experience with the analysis of Next-generation sequencing data;
Excellent communication skills in written and spoken English;
You are a team-player.
Compensation
The gross salary per month will range from € 2.759- to a maximum of € 4.391,- depending on your previous work experience. The terms of employment will be in accordance with the CAO Ziekenhuizen (Collective Labour Agreement for Hospitals) FWG 50 or FWG 55.
Your travel expenses will be reimbursed at € 0,19 per km. Free parking at the Antoni van Leeuwenhoek is also part of the package. Personnel is stimulated to use public transport and bicycle and therefore we offer an interesting arrangement for bikers and/or discount on the NS-business card. As employer we contribute to 50% of your retirement at the Pensioenfonds Zorg & Welzijn and provide a collective discount at the health insurance IZZ and Zilveren Kruis and insurance for incapability for work.
Interested?
For further information about this position please contact Benjamin Rowland (
b.rowland@nki.nl
). Please send in your application via our website and attach your resume and letter of interest.
The NKI values diversity and is committed to creating an inclusive work environment that stimulates the best in each individual. Applications of all individuals are welcomed regardless of age, ancestry, religion, disability, distance from the labor market, sexual orientation or gender identity.
Acquisition for this vacancy is not appreciated.
Details
Hours per week:

36

Salary level:

Dutch Collective Labour Agreement for Hospitals
Nastassja Drenthe
Recruiter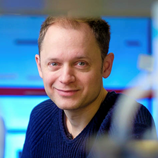 Benjamin Rowland
Group leader