Function description
We are recruiting an animal technician for the Preclinical Intervention Unit of the Mouse Clinic for Cancer and Aging research (MCCA). This department is a collaboration between the Netherlands Cancer Institute (NKI) and ERIBA in Groningen. At the NKI, we focus on performing preclinical intervention studies in mouse models for various types of cancer, this to develop and test new anti-cancer therapies.

The mouse clinic within the MCCA is investigating the influence of various mutations in tumor types on the efficacy of cancer therapy. To conduct these studies, we use advanced mouse models to serve as surrogate cancer patients, and in this way, we can validate new anti-cancer therapies. This is done in close collaboration with scientists and pharmaceutical companies. Together with them a preclinical intervention study is designed, planned and carried out.

The facility includes an imaging unit equipped with radiotherapy equipment and advanced imaging systems, and an intervention unit. In these units, the mice are treated similar to the treatment of patients in the clinic. As an animal technician you will fully contribute in the various parts of this process.

You will work in a team of eight enthusiastic technicians, you and your colleague technicians are responsible for the surgeries, health monitoring and treatment of the mice. You will also use in vivo imaging, perform sections on the mice and maintain the database.
Job requirements
If the challenge mentioned above appeals to you and you recognize yourself in the conditions below, we would like to invite you for an interview:
You have completed an MLO or HLO training and you have affinity and/or experience in working with laboratory animals (Article 9 or 12 competent, Animal Experiments Act);
You are flexible, eager to learn and have strong organization skills;
You are a team player;
You have good communication skills, both in English and in Dutch;
You are accurate in reporting and you are handy with computer (systems).
Compensation
The NKI is a research institute where cancer research is conducted in many different areas. It is a challenging work environment, with an international reputation and various training opportunities.

We offer an employment for 1 year, with the option of an extension after this first year. The employment terms are in accordance with the Collective Labour Agreement for hospitals. Your salary will range between € 2,044 and € 3,322 gross per month based on a 36-hour working week. This is in accordance with FWG 40 and 45 and depends on your relevant work experience. Furthermore you will receive a fixed End of Year bonus in December (8,33%) and holiday pay in May (8,33%).

Interesse?

Interested?
For more information about this vacancy, please contact our recruiter Carly DeSantis, via the recruitment department, telephone number 020 512 1608.

The NKI values diversity and is committed to creating an inclusive work environment that stimulates the best in each individual. Applications of all individuals are welcomed regardless of age, ancestry, religion, disability, distance from the labor market, sexual orientation or gender identity.

An allergy test for laboratory animals is part of the application procedure.
Details
Closing date:

30-07-2021

Hours per week:

36

Salary level:

FWG 45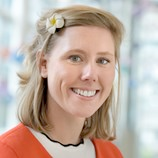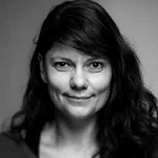 Marieke van de Ven
Head of mouse cancer clinic facility